About 10 month ago., I've got a bronze cast french 8-pdr cannon barrel from ShiCheng model. I think that's must be the Xebec le Requins armament. After I checked some french ship plans and construction manuals,I think the french frigate la renommee must be the same system as Le requin.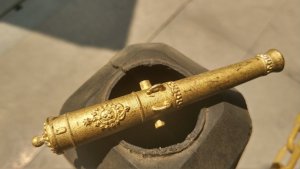 According to the plans of la renommee,I drew the 3D models like this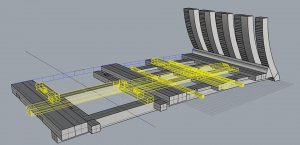 After finish the plans and set the scale. I start from deck beams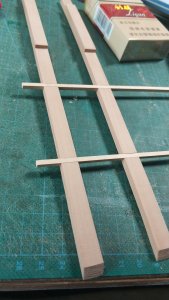 Assembled the carlings and ledges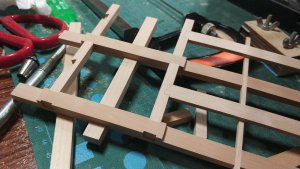 build and assembled the grating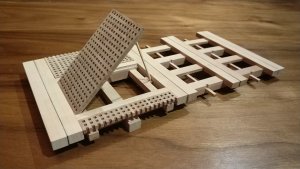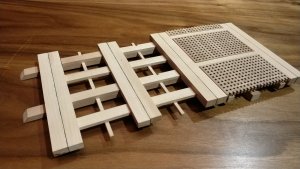 in this section there,we could see a launch on the grating. so I build it up.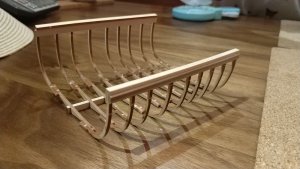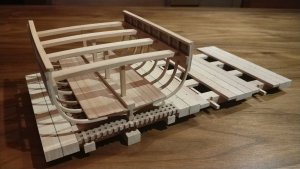 drill and attaching the grating nails
make grooves for gunport then glueing frame
make gunport, deck planking and hull planking and waterway.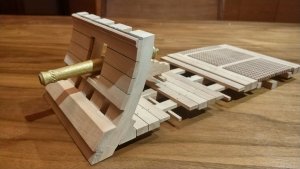 after done this all,I find a big mistake. French ship usually have no gunport lid on the upper deck. So I have to rebuild the hull planking.
not complete to be continued..........