Administrator
Staff member
Administrator
Joined

Dec 25, 2017
Messages

21,832
Points

1,038

Location
Book Review:
The Armed Transport BOUNTY
(Anatomy of the Ship)
by J
ohn McKay
Hardcover: 120 pages
Publisher: Conway Maritime Press Ltd; 3rd Revised edition edition (10 Jan. 2002)
Language: English
ISBN-10: 0851778933
ISBN-13: 978-0851778938
Product Dimensions: 2.5 x 2.5 x 2.5 cm
SYNOPSIS:
Made eternally famous by the mutiny against Captain Bligh in 1789, Bounty was a small merchant ship purchased and converted into a naval transport to transplant breadfruit to the plantations of the West Indies. Thanks to good surviving documentation, this book can depict the ship when purchased as the mercantile
Bethia
and also as fitted out for her unusual naval employment. This revised edition features accurate, visually exciting and totally comprehensive drawings. In addition to these, a colour representation of Bounty on the jacket provides a useful painting guide, on the back of which is a beautifully folded large scale plan of the ship. The 'Anatomy of the Ship' series aims to provide the finest documentation of individual ships and ship types ever published What makes the series unique is a complete set of superbly executed line drawings, both the conventional type of plan as well as explanatory views, with fully descriptive keys. These are supported by technical details and a record of the ship's service history.
This Volume Features:
Full description of the ship, how she came to be purchased, and the history of her short naval service
Pictorial section emphasizing close-up photographs of the recent full-size replicas of the ship
Guide to the ship´s colour scheme on the book jacket
More than 300 perspective and 3-view drawings, with in-depth descriptive keys, of every detail of the ship – general arrangements, hull construction, fittings, decoration, masts and yards, rigging and armament including the launch in which Bligh made his epic voyage of over 3000 miles to safety in Timor
One large-scale plan on the reserve of extended fold-out jacket
The fold out plan
About the Author
John McKay is an architectural draughtsman by profession, and this training undoubtedly helped with the production of a series of technical drawings for three volumes in Conway's Anatomy of the Ship series; on the Victory, the frigate Pandora and the armed transport Bounty. His book on the Victory took nearly five years to complete and involved more than 3,000 hours of work, but resulted in what remains perhaps the most comprehensive documentation of the ship to date. John lives near Vancouver, Canada.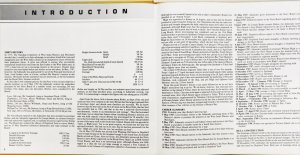 Contents:
INTRODUCTION
Ship´s history
Career summary
Hull Construction
Refit
Decoration
Steering gear
Ground tackle
Pumps
Boats
Crew and accomodation
Masts and yards
Sails
Rigging
Ordnance
The PHOTOGRAPHS
The DRAWINGS
General arrangements
Hull Construction
External Hull
Internal Hull
Fittings
Armament
Masts and Spars
Rigging
Sails
Boats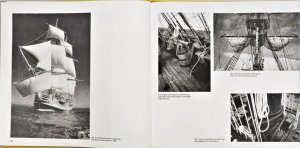 more Look Inside photos you can find at the following post ...... to be continued .....