Administrator
Staff member
Administrator
Joined

Dec 25, 2017
Messages

17,585
Points

938

Location
Book Review:
THE VICTORY OF SEAPOWER: Winning the Napoleonic War 1806-1814
(Chatham Pictorial Histories)
by Richard Woodman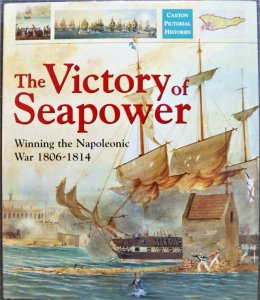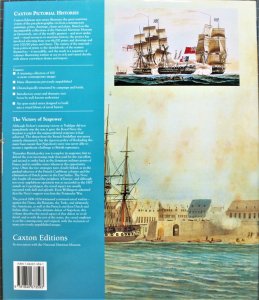 Series: Chatham Pictorial Histories
Hardcover: 192 pages
Publisher: Naval Inst Pr (September 1, 1998)
Language: English
Product Dimensions: 10.2 x 1 x 11.8 inches
Shipping Weight: 2.5 pounds
Synopsis
Although Nelson's stunning victory at Trafalgar did not immediately win the war, it gave the Royal Navy the freedom to exploit the unprecedented seapower it had achieved. The threat from the French battlefleet was never entirely eliminated, but the rigorous policy of blockading the main bases meant that Napoleon's navy was never able to mount a significant challenge to British supremacy. Thereafter British policy was to employ its seapower, first to defend the ever-increasing trade that paid for the war-effort, and second to strike back at the dominant military power of France and its satellite states whenever the opportunity arose. Often the two strategies were closely linked, as in the gradual takeover of the French Caribbean colonies and the elimination of Dutch power in the East Indies. The Navy also fought all around the periphery of Europe, and although not every amphibious operation was as successful as the 1807 assault on Copenhagen, the naval aspect was usually executed with skill and aplomb. Even Wellington admitted that the Navy's support won him the Peninsular War.
The period 1806-1814 witnessed continual naval warfare - against the Danes, the Russians, the Turks, and ultimately the Americans, as well as the French and their Dutch and Italian allies - and the ultimate defeat of Napoleon; this volume describes the naval aspect of that defeat in vivid detail, and as with the rest of the series, the visual emphasis is on the contemporary and original, with the inclusion of many previously unpublished images. The features include: a stunning collection of 300 or more contemporary images; many illustrations previously unpublished; chronologically structured by campaign and battle; introductory essays and thematic text boxes by well-known authorities; and an open-ended series designed to build into a visual library of naval history.
About the Author
(status 1998)
Author and naval historian Richard Woodman was born in London in 1944. He became an indentured midshipman in cargo liners at sixteen-years-old, which resulted in a 37 year nautical career. He won the Marine Society's Harmer Award in 1978. He retired in 1997 in order to write full time. He is mainly known for his Nathaniel Drinkwater series about a captain in the Royal Navy during the Napoleonic Wars. He also writes the James Dunbar series and the William Kite trilogy, as well as numerous non-fiction works about 18th century and World War II history. He is a regular correspondent for the shipping newspaper Lloyd's List.
Contents:
Preface / Sources
INTRODUCTION 1806-1814
Foundation of seapower: trade and finance
PART I: BLOCKADE (page 17 to 58)
Duckworth at San Domingo
French frigate squadrons, 1806
The destruction of Linois
The foundation of seapower: seamanship
Frigates: second line of the blockade
Post Office packets
The escape of the Brest fleet, 1809
Basque Roads, 1809
Ships of the Royal Navy: cutters and luggers
Bonaparte at Boulogne
The blockade of Toulon
The unceasing vigil
PART II: EXPLOITING SEAPOWER – OVERSEAS (page 59 to 110)
The privateering war
The Cape of Good Hope, 1806
South America, 1806 – 1808
Ships of the Royal Navy, the 64-gun ship
Brisbane and Curacao
The West Indies, 1807 – 1812
The East Indies, 1806 – 1808
Premontaise
The Bombay Marine
The Mauritius campaign
Tamatave
The Foundation of seapower: the merchant marine
Capture of Amboyna and banda, 1810
The conquest of Java and triumph in the East
PART III: EXPLOITING SEAPOWER IN EUROPE (page 111 to 183)
Copenhagen, 1807
Helgoland and Anholt
Ships of the Royal Navy, the quarterdecked ship sloop
Saumarez and the Baltic, 1808 – 1812
The Danish mosquito war
Walcheren, 1809 – the lost opportunity
The Strait of Messina, 1806
War with Turkey
Seahorse vs Badere-I-Zaffer
Boat actions
Adriatic and Ionian coasts, 1806 – 1810
The predicament of Portugal
The Transport Service
The Navy and the Peninisular War
Italy and the Central Mediterranean, 1808 – 1814
The foundation of seapower, the maritime infrastructure
"Remember Nelson" – Hoste at Lissa
The foundation of seapower: the technological edge
Adriatic and Ionian coasts, 1811 – 1814
The final frigate actions
POSTSCRIPT: NAPOLEON DEPOSED / NOTES ON ARTISTS / INDEX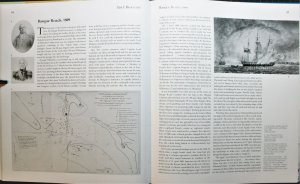 Review / Comment:
Like the other books of the series
highly recommended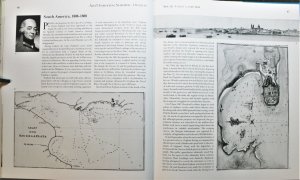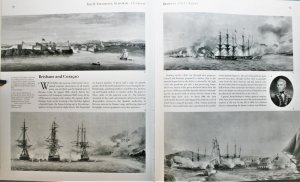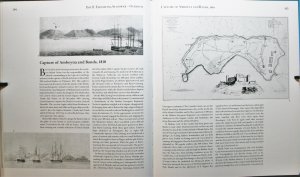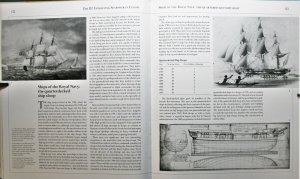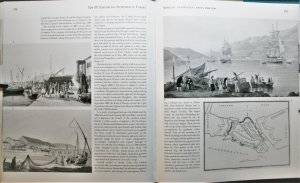 Many Thanks for your interest