Administrator
Staff member
Administrator
Joined

Dec 25, 2017
Messages

17,585
Points

938

Location
Planset Review:
Building a Navy Board Model of HMS Sussex 1693
by Gilbert McArdle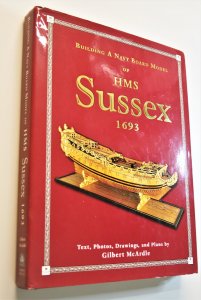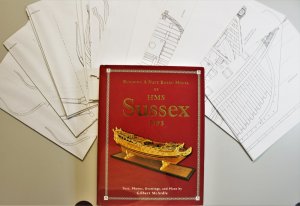 Hardcover: 170 pages
Publisher: Sea Watch Books LLC (2010)
Language: English
The book is 9"x12" (22.9cm x 30.5cm) and has 186 pages of text, drawings and photos in b/w and color. Seventeen sheets of plans are pocketed in the back.
Available at
Sea Watch Books
for the price of 75 US$
https://www.seawatchbooks.com/ItemDisplay.php?sku=110001
Synopsis:
The latest book From SeaWatchBooks is BUILDING A NAVY BOARD MODEL OF HMS SUSSEX 1693. The text, photos, drawings and plans set are by Dr. Gilbert (Gib) McArdle. Gib, who has specialized in Navy Board models, has taken the lines from the magnificent contemporary model of HMS Sussex in the US Naval Academy Museum and created a world class model of his own.
Gib shares his view of the history of the times and then takes you through the step by step building of the model. He has also shared his plans which are reproduced in seventeen sheets housed in a specially designed pocket in the back of the book. As an extra bonus, frame plans in ⅛ scale are provided along with the ¼ scale drawings.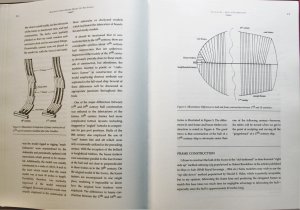 About the Author
I have been interested in ship modeling since my early youth, but was unable to pursue this interest with time and vigor until my retirement from the practice of general surgery in the 1990´s. As I have a particular interest in Renaisance and baroque art, I have focused on building navy board models of 17th century English ships which were some of the most highly decorated vessels of any era and were literally floating sculpture and art galleries. I have therefore completed navy board models of the Henrietta, which was one of Charles II´s yacht of 1679, of the Grafton of 1679, of the Prince of 1670, and finally of the Sussex of 1693. Descriptions of the methods of construction of three of these models were described in the publications of Model Shipwright, Ships in Scale and the Nautical Research Journal, respectively. I do hope that this book detailing the construction methods employed in building a navy board model of the Sussex will prove useful to those ship modelers interested in construction navy board ship models.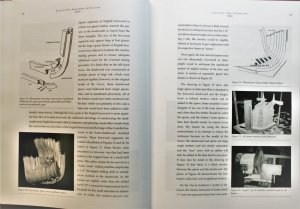 Contents:
Chapter 1
(page 1 to 12)
Introduction – Draught Preparation – Vital Statistics of the Sussex – Tools and Materials – Hand Tools – Power Tools – Wood – Glue
Chapter 2
(page 13 to 44)
Hull Construction – Frame Construction – Midships Frames – Fore Frame Construction – Aft Frames – Fairing the Hull – Fairing the Inboard Hull – Keel Construction – Keelson, Limber Strakes and Mast Steps – Sternpost and Transom Timbers – Gun Ports – Wales – Planking
Chapter 3 – Gundeck
(page 45 to 60)
Clamps – Deck Beams – Carlings and Ledges – Riding Bitts – Deck Planking – Mast Platforms and Coats – Hatches – Captstans – Ceiling Planking of the Gun Deck – Gun Ports – Gun Port Lids – Completed Gun Deck
Chapter 4 – Construction of the Main Deck
(page 61 to 70)
Clamps – Pillars – Rowle Condtruction – Ladder Construction Detail – Stanchion Railing for the Main Deck / Gun deck ladder – Additional Inboard and Outboard Hull Planking
Chapter 5
(page 71 to 78)
Forecastle Deck Construction – Construction of Beakhead Bulkhead – Forecastle Bulkhead – Carvings
Chapter 6
(page 79 to 84)
Quarterdeck Construction – Quarterdeck Staircase – Deck Beams and Pillars – Quarterdeck Bulkhead
Chapter 7
(page 85 to 88)
Construction of Poop deck and Poop Royal deck (Topgallant Poop deck) – Poop deck – Topgallant Poop deck
Chapter 8
(page 89 to 102)
Construction of the Bow – Cathead Construction – Completion of the Beakhead – Figurehead – Cheekrail Construction – Headrail Construction – Cathead Support Carving – Transverse Bow Timbers and Support Carvings – Belfry and Bell Construction
Chapter 9
(page 103 to 122)
Quarter Galleries and Stern – Rudder Construction – Lower Counter Construction – Upper Counter Construction – Main Deck Windows and Quarterdeck Transom – Quarter Gallery Base Construction – Construction of Upper Quarter Galleries – Quarterdeck Balcony Construction – Top Stern Carving – Stern Lantern Construction
Chapter 10 – Final Fittings and Sundries
(page 123 to 132)
Wreaths – Sheer Plank and Railing Construction – Stairway and Skeed Construction – Channel, Channel Supports and Deadeye Fabrication – Captain´s Entrance – Installation of Gun port lids – Bitts, Horizontal Thumb Kevels, Vertical Kevels and Wooden Cleats – Entrance to Quarterdeck Stairwell – Chesstrees – Cathead Block
Chapter 11
(page 133 to 142)
Cradle and Case Construction
Appendix
(page 143 to 162)
I Reproduction of NRJ article "Taking Lines Off Ship Models
II Photos of uses of laser jig to take lines off model of Sussex
III Photos of completed model of Sussex
IV Plans of Sussex in folder back of book
Index, List of figures and Illustrations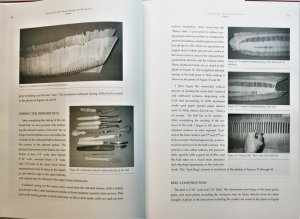 Review and Comment
This publication contains mainly two parts, as Appendix the planset for the ship content Seventeen sheets of plans pocketed in the back and the Book by itself with appr. 170 pages.
The Book is showing the reader in detail the construction of the Navy board model, the author is sharing a huge number of modeling hints and descriptions of his modeling techniques. Here he following the order of the construction of such a model, in such a way, that the modeler can get a great number of info during his work. The quality of the model by the author is outstanding, but also the construction is described in a very understandable and clear organized way. It is remembering me a little bit David Antscherls way in his Swan class book.
The second part are the drawings by itself. McArdle has taken the lines from a magnificant contemporary model of the HMS Sussex in the US Naval Academy Museum and put these data on paper.
I did not check the drawings in detail, so I am only able to describe the overall content and the details given, which is looking absolute complete and absolutely sufficiant to build an outstanding model. In addition the modeler has all plans for every single frame in smaller scale, so no extra design of the frames are necessary. The reader is getting a lot for the money.
Due to the fact, that the plans were taken from a contemporary model, this planset represents are very rare possibility to be basis for a scratch build 17th century Navy Board model.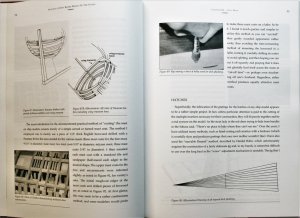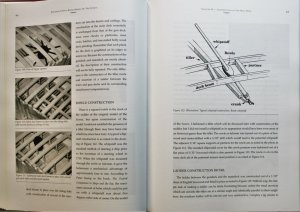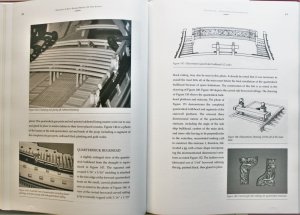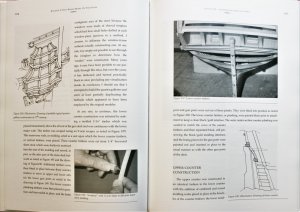 Some more Look Inside photos and the drawings you can find in the following post