Came across this little tidbit for emergency repair on a parted shroud in John Harland's
Seamanship in the Age of Sail
. Such a great book!
Funny, I was thinking of doing something similar when I accidentally snipped the swifter on my last build. Could make for an interesting little detail on a build.
Has anyone ever built a battle- or weather-beaten version of their ship? Seems like an interesting project. I'd love to see some.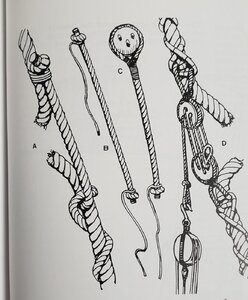 Last edited: