Hello guys, I just finished Essex. I couldn't share the finished version because I haven't photographed it yet. I will share as soon as possible.
I have started my new project, HM Cutter Alert 1777. I used Vanguard's kit plan for cutting the bulkhead former and bulkheads. Since I chose a slightly larger scale (1:36), I cut the bulkhead former and bulkheads out of 6 mm plywood accordingly. As such, because of relatively stronger structure I eliminated the bulkheads securing patterns and lower deck pattern in the plan so the cutting work was considerably reduced.
Since I will make the rabbet where the ends of the planks will enter in the bow part with my own method I cut the bulkhead former accordingly. I made the bulkhead former in 2 pieces in case it was warped because it was a little long.
I cut the deck from 2 mm of plywood and glued it in place. I filled the bow with balsa.
I will mostly use the drawings in the Anatomy of the Ship book during my build.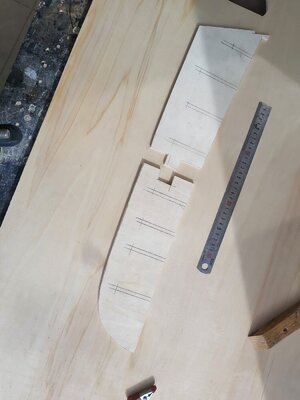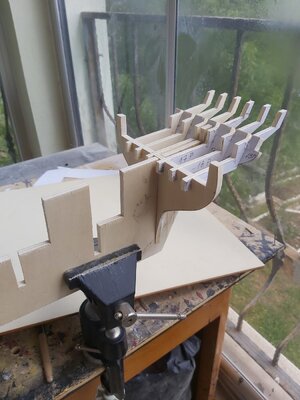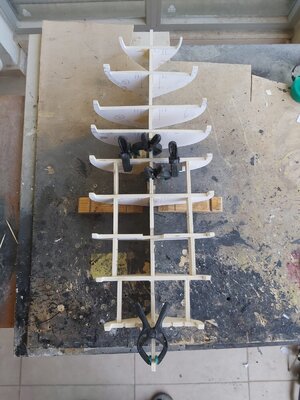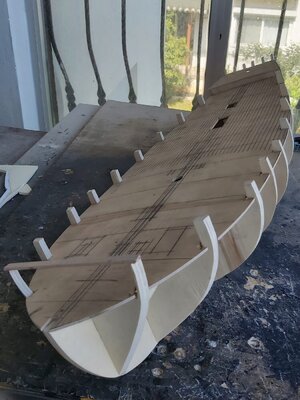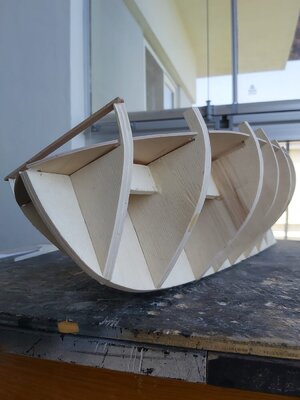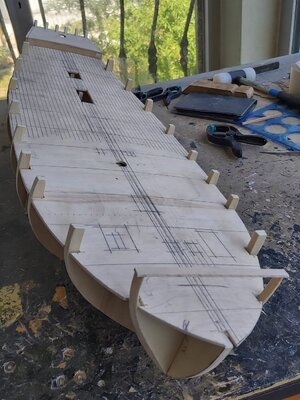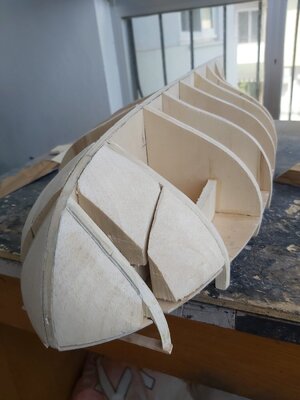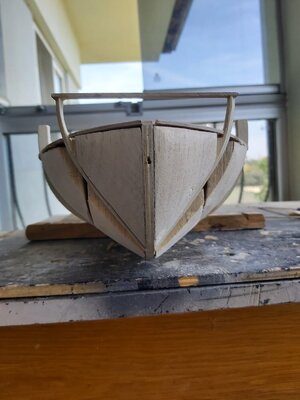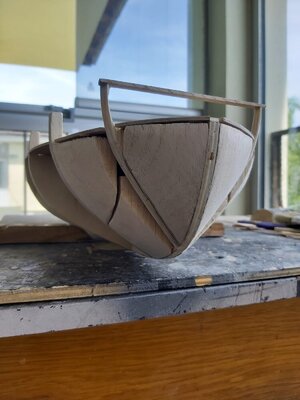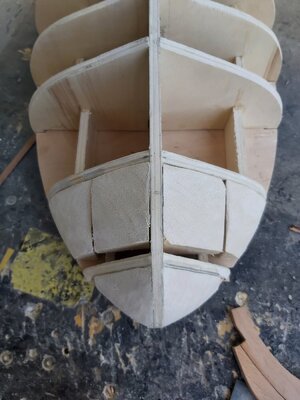 Last edited: