This is my third wooden scale boat, the previous two being kits from Corel.
This one is a scratch built model of the J-class yacht Enterprise, winner on Shamrock in 1930, based on plans found online at
http://rcsailing.net/forum/index.php?threads/1-28-scale-enterprise-1930.5781/
drawn by user Claudio D, original drawings from the 'America Cup Yacht Design -1851-1986' of F.Chevalier & J. Tagland.
Claudio D's blueprints scaled down to 1:48, to achieve a LOA of 800mm.
The J-class yacht Enterprise was originally built for Harold van der Bilt and designed by Starling Burges, Enterprise was the first J to win the America's Cup in 1930.
Original boat dimensions:
LOA 38.7 m
 LWL 24.4 m
Beam 6.7 m
Draft 4.4 m
Yard t.b.d.
Year t.b.d.
Build started in 2016 but layed dormant during some time
Prints were glued on 3mm plywood, hand cut to shape.
Construction layer of hull made of 1x10mmx1m pine.
Construction layer of deck made of 1mm plywood.
Hull and deck cladden in 0,6x5mmx1m mahogany.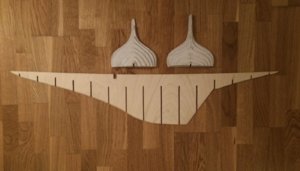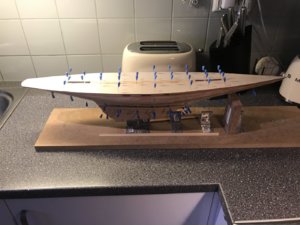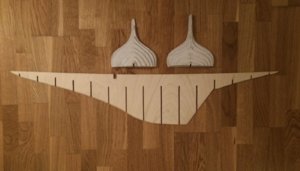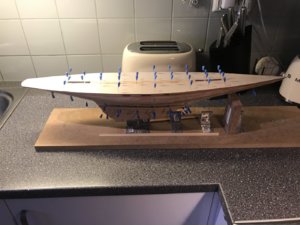 Last edited by a moderator: