La Flore is a French frigate of the 18th century with a completed profile that marks the advent of the age of sail.
This model kit Constructo was built in 7 months, with my colors and respecting the monograph of the Association of Friends of the National Maritime Museum (AAMM) that the scheme proposed by Constructo. The hull is in simple curling directly with pike.
I added or changed a lot of things:
- more realistic pulleys,
- sails stitched, extra sails not provided like studding sails and others,
- a large rowboat and a sleigh on the stern on davits, in addition to the canoe of the kit,
- the stern and quarter galleries, with all the decorations of the ship. It must be said that the parts of Constructo were really poor.
- a rear lantern, barrels, puzzle nets, cannonballs (too big) and ladders replaced by others, various accessories, etc ...
- the base is made of a raw plank in cherry, tinted and painted.
The rig is complete and also color-coded with black threads for the entire frame, and several beiges (up to the salmon) for maneuvers and bowls (not planned as well).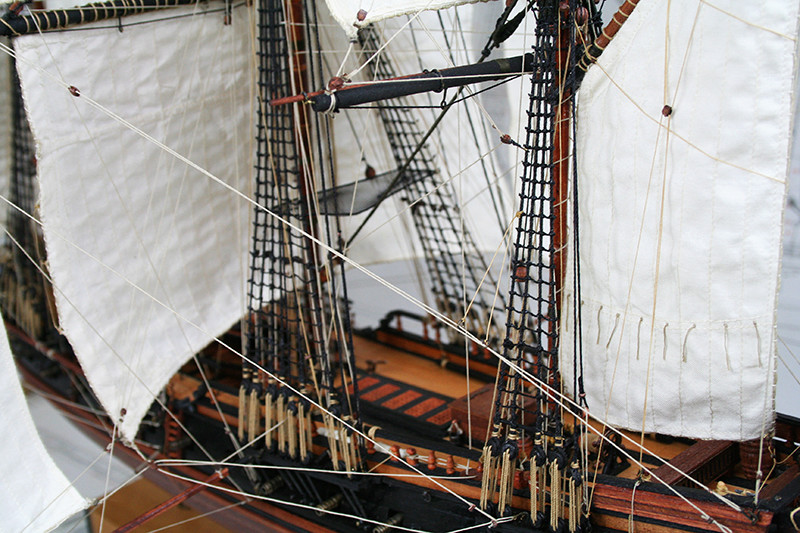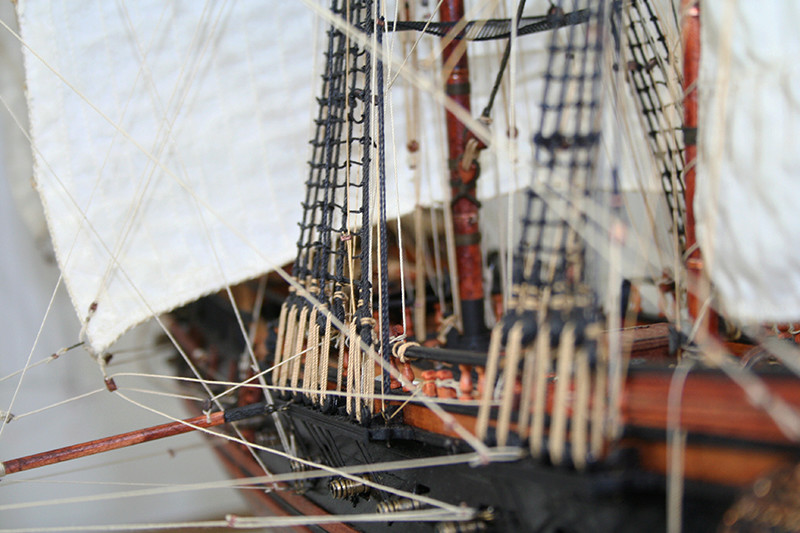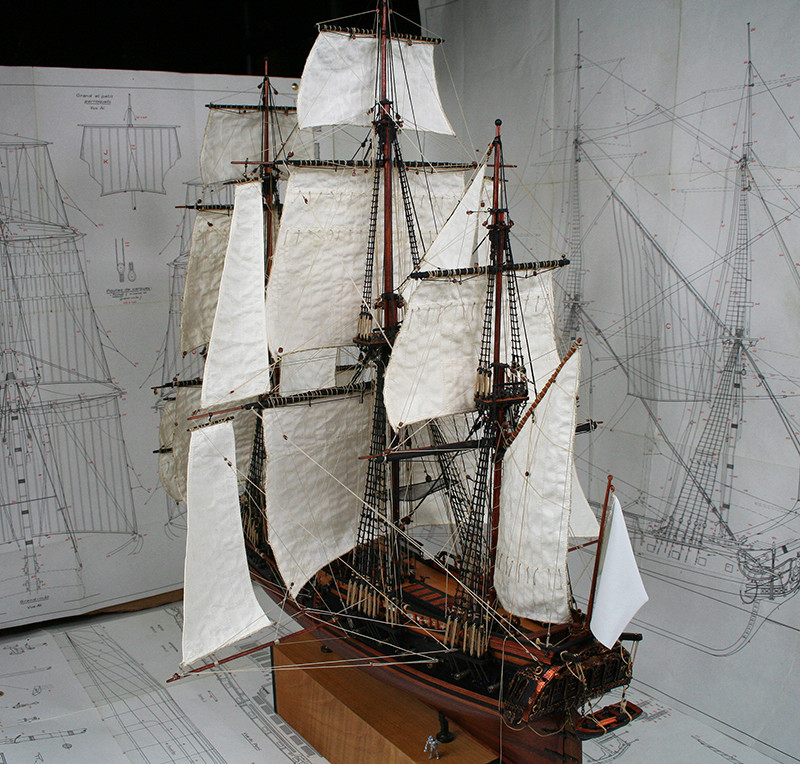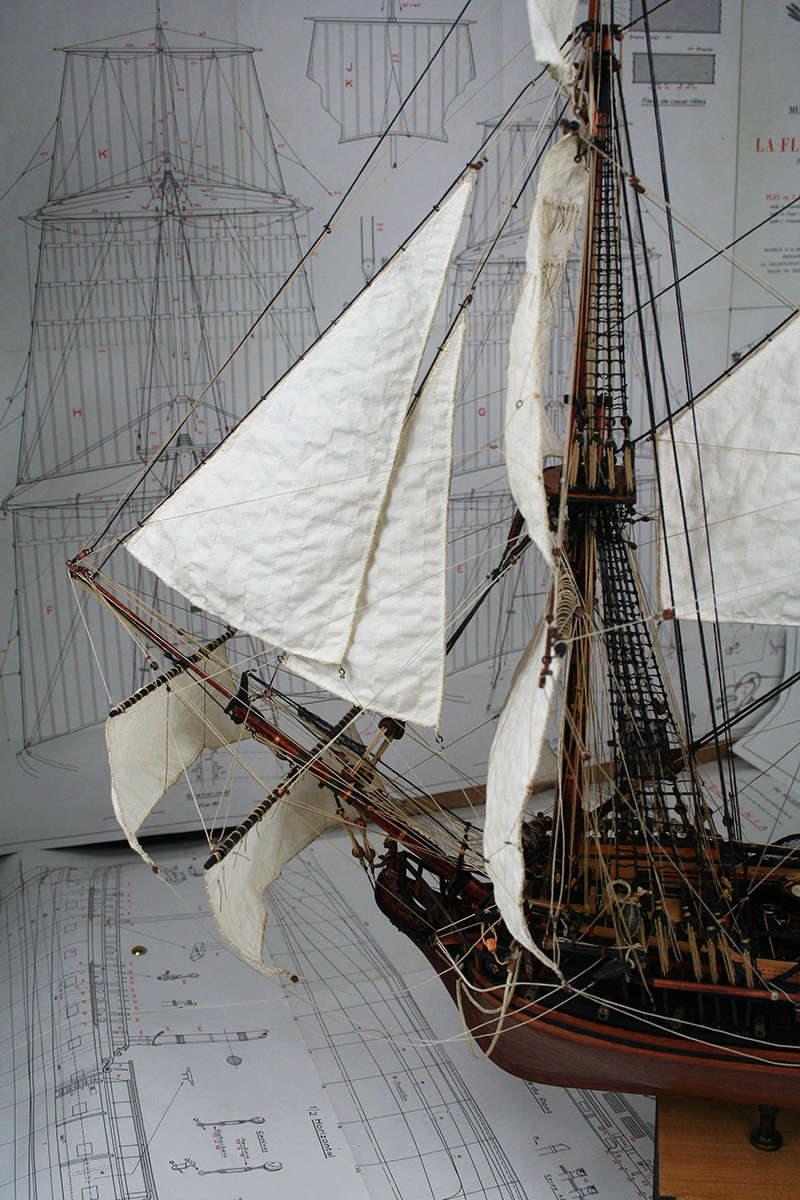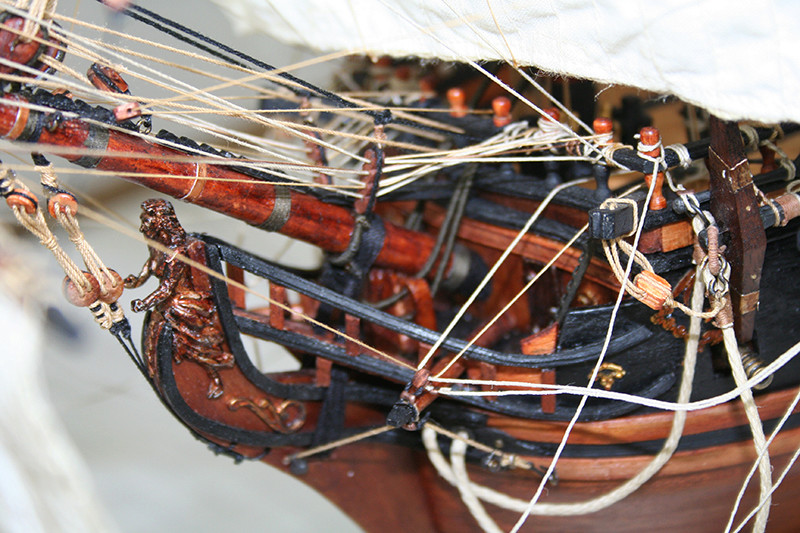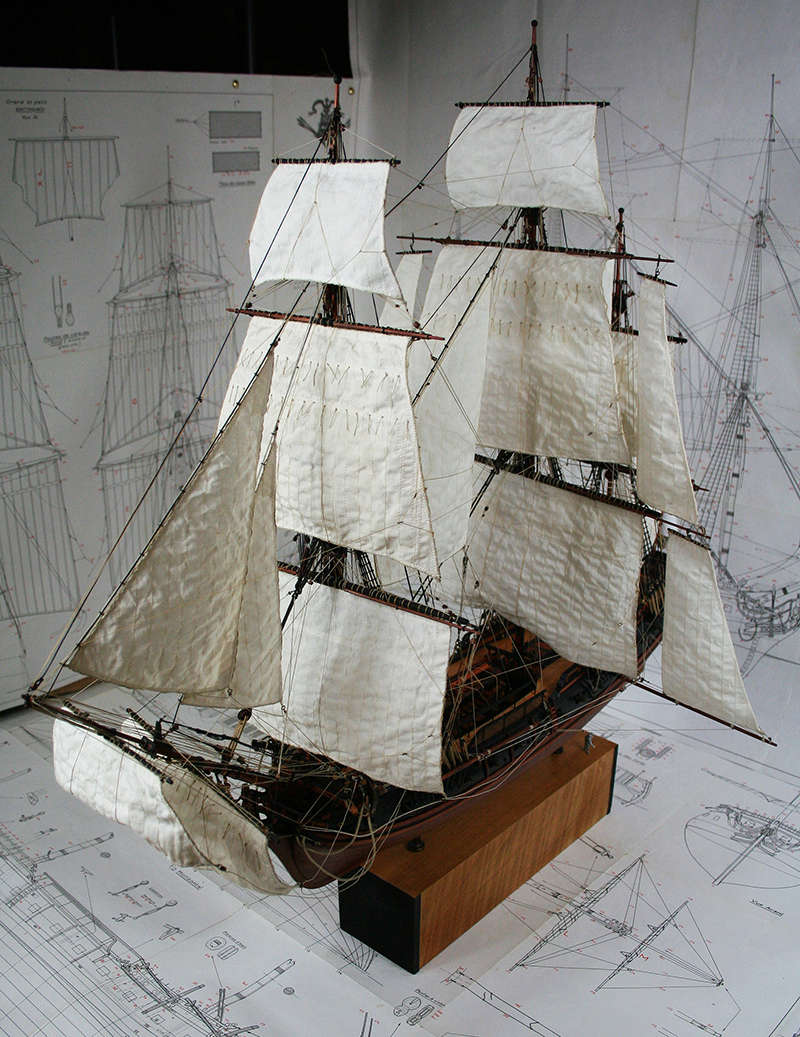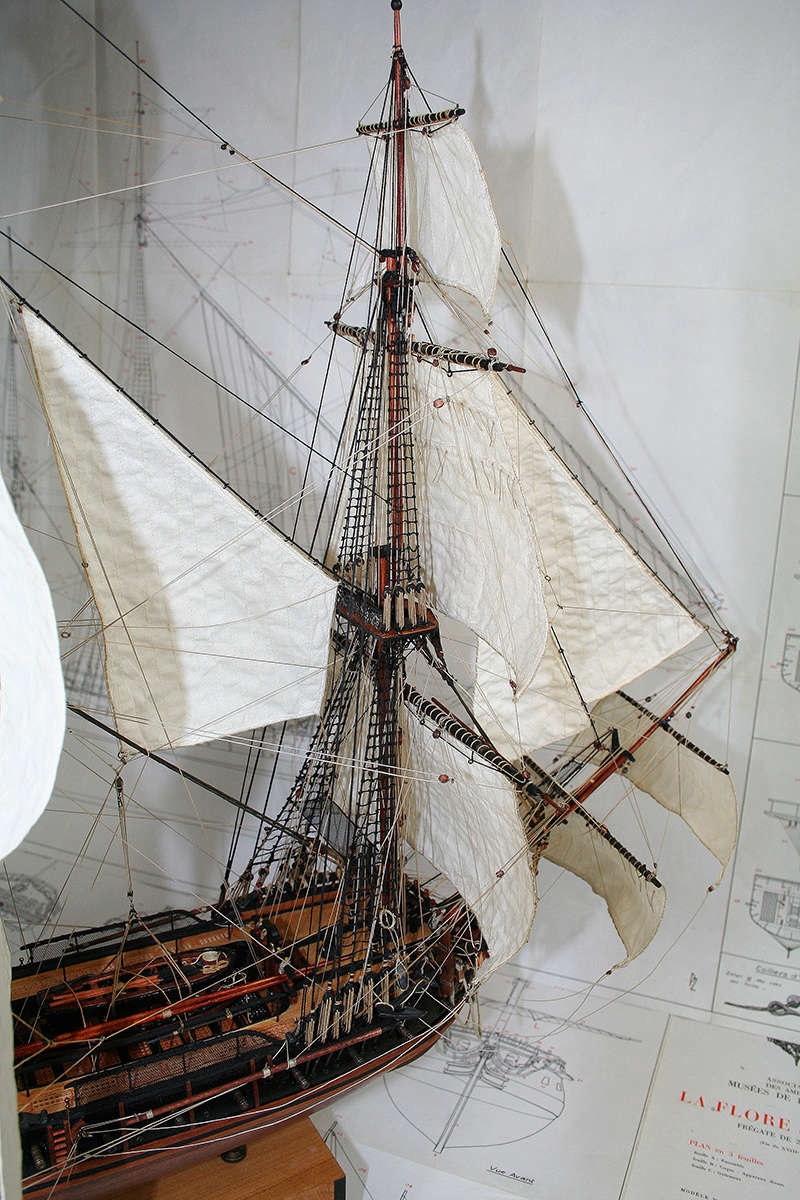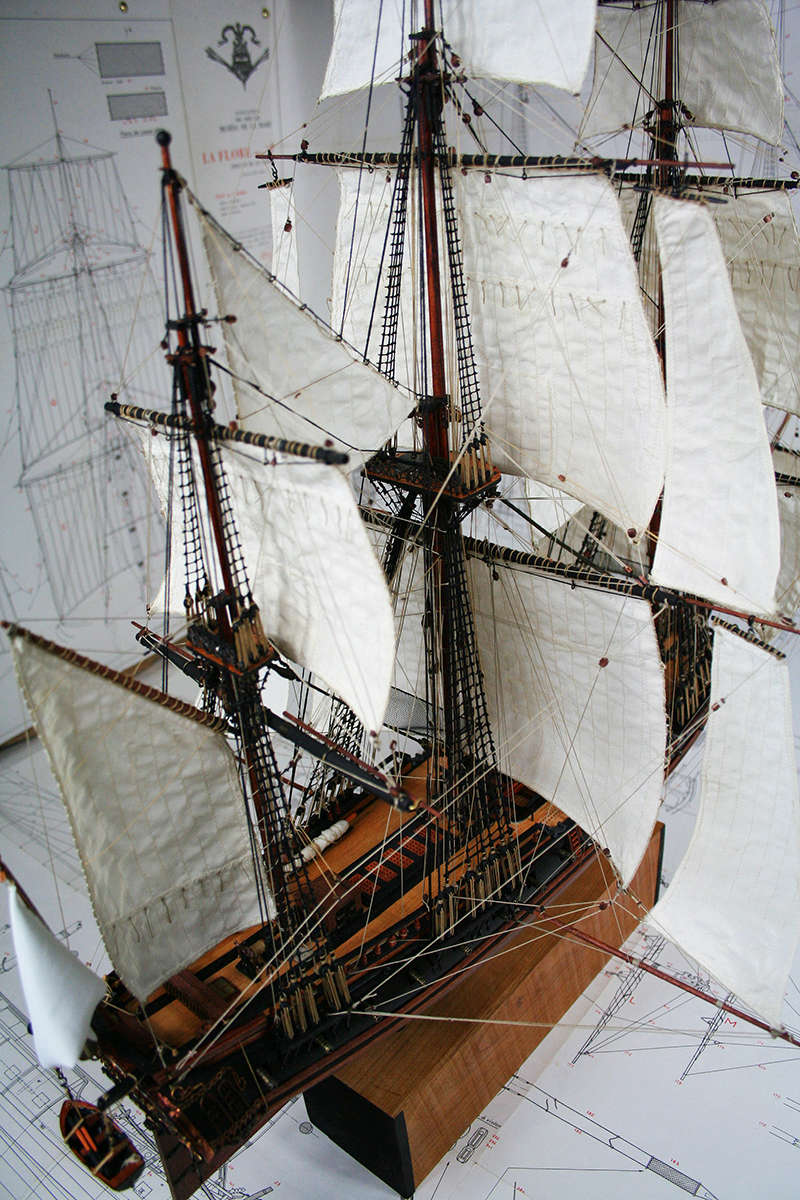 Last edited: