Administrator
Staff member
Administrator
Joined

Dec 25, 2017
Messages

14,480
Points

938

Location
I showed already in several locations here in our forum the very interesting web-page of the
Royal Museums Greenwich
or the
National Maritim Museum
Here you can see the web-page with a research for the
HMS Africa,
launched in 1761 - Here contemporary drawings and plans, but also artefacts, paintings etc. are shown

Scale: 1:48. Plan showing the body plans, sheer lines, and longitudinal half-breadth for 'Africa' (1761), 'Asia' (1764), 'Essex' (1760), all 64-gun Third Rate, two-deckers. Note alterations made to the quarterdeck.
Now you can find also 3.580 drawings listed at
wikipedia
, maybe some of you can find here a wanted drawing easier - or you click through......
in Collections of the Royal Museums Greenwich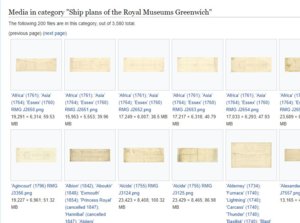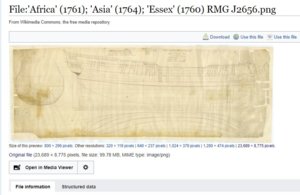 Here you can download the drawing in much higher resolution - I downloaded HMS Africa with 100 MB - Much too big for a forum - but good to know when you want to see a drawing in
HIGH RESOLUTION
!!!
But also
other interesting Categories
can be found:
Charts and Maps - 3,250 total
Flags - 524 total
Historic photographs - 637 total
Oil paintings - 1,801 total
Prints, drawings and watercolours - 4,685 total
Portrait paintings - a lot
and also in Collections of the National Maritime Museum, London