Joined

Sep 17, 2018
Messages

259
Points

238
Location
Hello friends,
this is a thread to two KRONZPRINZ battleships - on the one hand the ironclad royal prussian "Panzerfregatte" KRONPRINZ armed with 16×210mm muzzle loader and from 1914 on the other hand the ten 305mm barreled dreadnought battleship KRONPRINZ.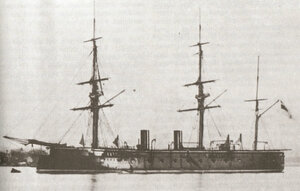 Loa: 89,44m
Loa: 174,7m
To show the evolution between the grandma of the "Großlinienschiff" (great ship of the line) and the "Panzerfregatte" (armored claded fregat). This project is a beside project to try out some technical ideas.
The planset of the armored frigatisfrom the German military archiv and the younger daughter is to be rescaled and build from the GPM kit.
From time to time there will be here some progress.