Staff member
Forum Moderator
Joined

Sep 10, 2017
Messages

2,464
Points

628

Location
Last sunday we made a sailing day trip on the Utrecht. The Utreecht is a replica of a 17th century Statenjacht. These were the private jets of the 17th century. The word jacht means hunting and is coming from a small Dutch vessel at the end of the 16th beginning 17th century vessel type. These were fast light armed ships for controlling coasts and hunting for enemy vessels. Later during the 17th century this evolved into this type of pleasure jacht whichbecame yacht in English.
The Urecht is now over 15 years old. In summer they make some 10 day trips at the Markermeer a large former sea but now a lake near Amsterdam. We had excellent weather, lots of sun and windforce 3.
The Utrecht in the port of Volendam early in the morning.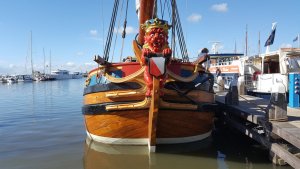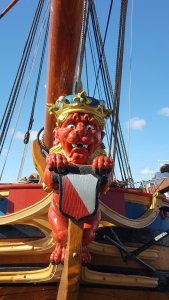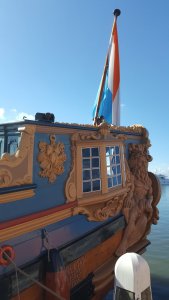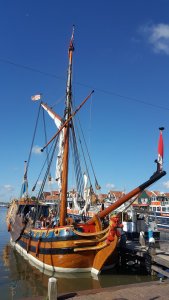 More images will follow. The vessel only has 3 crew members, a skipper, sailor and cook. Sailing is done by yourselve and other guests.