Steam launch after plans bought from Swedish Sjöhistoriska Museet. My friend donated me an old Stuart one cylinder steam engine with a wish that it will be used to power some nice boat. So this is why I had to build the launch for this engine.
The boat is built in 1/6 scale. Hull is made of aspen strips in a common way. Internal planking and decks are of mahogany. The engine is powered with an electric motor hidden under fake boiler. A smoke generator made by the company Seuthe has been installed into funnel. RC electronics are located inside the boiler, battery is under floor panels.
Power transmission from electric motor to steam engine and further to propeller shaft is made using stiff springs. This eliminates small location errors and is a silent installation.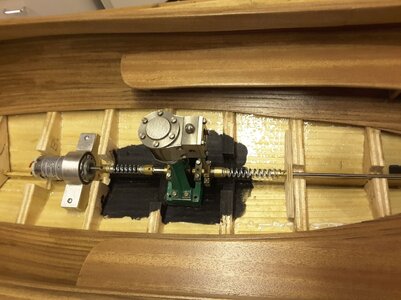 Boat with staff and equipment.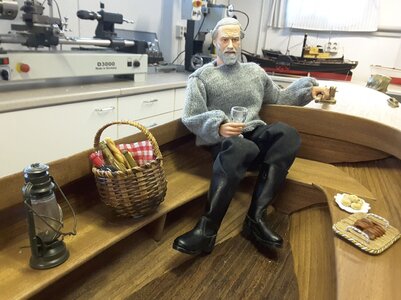 Steam engine and boiler with fittings.
A small video of testing her:
Last edited: