I had to relocate a couple of display cabinets, so after giving some of the models a light dusting I thought I'd share some snaps with you.
KV-1
Diorama with the tank and separate kit of a field reconnaissance team. The shell holes in the tank were made with a magnifying glass on a sunny day.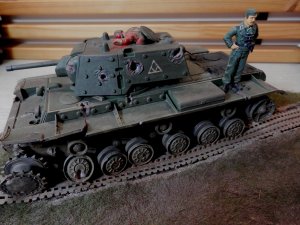 Jagdpanther
Three kits in this one - the tank, the maintenance crew and the field kitchen.
JS-1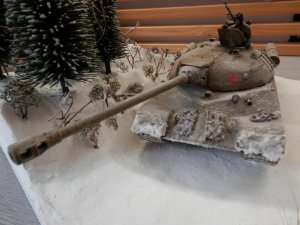 King Tiger
Two kits here - the tanks + the ammo loaders