Administrator
Staff member
Administrator
Joined

Dec 25, 2017
Messages

25,151
Points

1,138

Location
Some years ago our member

@DaveC

found this already on an other web-page (see herefore the post from 2016:

https://www.shipsofscale.com/sosfor...s-and-practice-of-rigging-and-seamanship.995/

).

In order to archivate this in this area as a reference I make this additional post.

In the online archive of the

HNSA

(Historic Naval Ships Association) are a lot of documents for free download

Here you can find

https://archive.hnsa.org/doc/steel/index.htm

The Elements and Practice of Rigging And Seamanship

, 1794, by David Steel, is a comprehensive English textbook of rigging, seamanship and naval tactics. A key reference for those interested in the age of Nelson. Although at times difficult because of its fine detail, it will reward those that search through it to understand the technology of the era.
In addition you can find on the page of HNSA:
hundreds

of NAVY MANUALS AND DOCUMENTS ONLINE
https://archive.hnsa.org/doc/index.htm
f.e also the book "
Text-Book of Seamanship"
, 1891, is an updated age of sail textbook at the beginning of the true transition of warships from sail to steam power.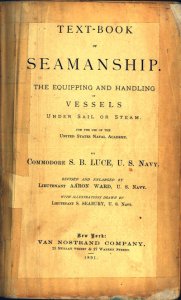 Last edited: