Hello Everyone,
As everyone knows by now, I tend to do a lot of research for my upcoming cross section of the HMS Victory, so I am constantly looking for ideas. I did stumble on an interesting photo on Google images and thought to myself that it would make for an interesting topic at explaining the importance of properly fairing frames be that Plank-on-Bulkhead (POB) or Plank-on-Frame (POF). It not only explains it visually but in itself, will make for an interesting side-project in the event you want to escape from the monotony of your current build. The following photos will show you what I mean.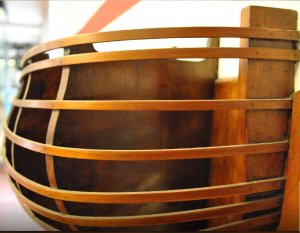 Please, let me remind everyone that I was doing research for a particular build when I stumbled onto these photos. So< I dove into the web site itself and was pleasantly surprised that it is a virtual tour of a museum in Italy with plenty of photos of Venetian boats. You can visit the site at the following web address;
https://artsandculture.google.com/exhibit/igJyRrT4KjDFLA
In the event anyone would want quick photo references of this type of maritime history then by all means, enjoy the tour and take it easy on your pocketbook.
Raymond