Administrator
Staff member
Administrator
Joined

Dec 25, 2017
Messages

17,703
Points

938

Location
Book Review:
WARSHIPS FOR THE KING
- Ann Wyatt (1658-1757) Her Life and Her Ships
by
Tobias Philbin
(Text) and
Richard Endso
r (Drawings)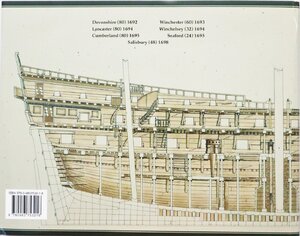 Hardcover: 188 pages
Publisher: Sea Watch Books (2012)
ISBN-10: 0983753210
ISBN-13: 978-0983753216
Product Dimensions: 10 x 8 x 1 inches
11" x 8 ½ " hardcover with jacket.
188 pgs. 130 color illustrations.
3 sheets of plans in 1:96.
available directly from
SYNOPSIS:
From 1691 to 1698, seven major warships were built in the yards run by Ann Wyatt and her husband, and after his death by Ann alone. The ships were:
Devonshire (80) 1692, Winchester (60) 1693, Lancaster (80) 1694, Winchelsey (32) 1694,Cumberland (80) 1695, Seaford (24) 1695, Salisbury (48) 1698.
These ships were part of the
Twenty-seven Ship Program of William III
built to protect England from the French.
Tobias Philbin has documented the story of this amazing woman who built a significant part of the British navy in the later 1600s. She was the first and only woman to accomplish this feat. The book takes us through her life in Part I and then through her ships in Part II. Many pictures of ship models and maritime art are used to illustrate the text.
In addition, Richard Endsor, author of the Restoration Navy, has provided a set of plans of Cumberland (80) that was built by Ann Wyatt. They are in 1:96 scale and are provided in a rear pocket. There is also a copy of Cumberland's original contract in the Appendix.
If you are interest in naval history, ships, and ship models, this book will be a rare find.
The AUTHORS: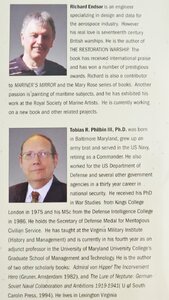 CONTENT:


PREFACE: THE LADY AND HER SHIPS
Part I: Ann Wyatt: Her World
CHAPTER I: ANN WYATT AND BURSLEDON
CHAPTER II: ANN AND THE WYATTS
CHAPTER III: THE WYATTS AND THEIR WORLD: SHIPS, TRADE AND EMPIRE
CHAPTER IV: ANN AND WILLIAM WYATT AND THE FORTUNES OF WAR
CHAPTER V: ANN WYATT SHIPBUILDER
CHAPTER VI: ANN WYATT, DANIEL DEFOE, CELIA FIENNES, AND THE CULLUMS
CONCLUSION
Part II: Seven Ships for the King
INTRODUCTION
CHAPTER VII: OVERVIEW: WYATT SHIP PRODUCTION IN CONTEXT: THE SHIPS; THE 80 GUN 3" RATE ISSUES; A SHIP'S TOUR OF HMS LANCASTER
CHAPTER VIII: HMS DEVONSHIRE, 80 GUNS, 3rd RATE
CHAPTER IX: HMS WINCHESTER, 60 GUNS, 4th RATE
CHAPTER X: Two AT ONCE: HMS LANCASTER, 80 GUNS, 3rd RATE AND HMS WINCHELSEY, 32 GUNS, 5th RATE
CHAPTER XI: HMS WINCHELSEY, 32 GUNS, 5th RATE
CHAPTER XII: HMS CUMBERLAND, 80 GUNS, 3rd RATE
CHAPTER XIII: HMS SEAFORD, 24 GUNS, 6th RATE
CHAPTER XIV: HMS SALISBURY, 50 GUNS, 4th RATE
BIBLIOGRAPHY
APPENDIX: HMS CUMBERLAND CONTRACT
INDEX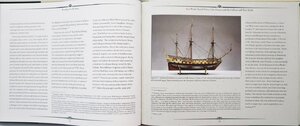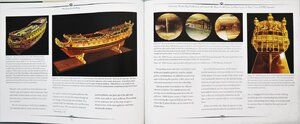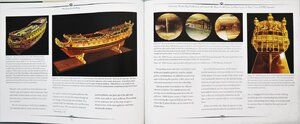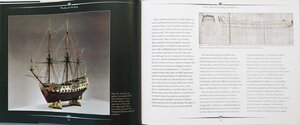 Reviewed by David Antscherl
Explore millions of resources from scholarly journals, books, newspapers, videos and more, on the ProQuest Platform.
search.proquest.com
In the last decade of the 17th century, 7 major warships, part of the 27-ship program of England's King William III, were built in the shipyards at Bursledon. William Wyatt and his wife, Ann, ran these yards; she took over after his death in 1693. The author of Warships for the King, Tobias Philbin, has researched the story of the first and only woman known to have managed a major shipbuilding enterprise. In a time when mortality rates were high, Ann Wyatt's constitution enabled her to survive childbirth and exposure to smallpox and to live to the age of 99. She was, apparently, an altogether remarkable woman.
The book is divided into two parts, the first of which documents Ann's life and times. Many charming photographs that the author took of places where the family lived in Bursledon and, later, Hawstead, illustrate this section. The second part details the vessels, and a set of plans at 1:96 scale by Richard Endsor is included in a pocket at the back of the book. These are of the Cumberfona, 80 guns, one of the largest ships built and launched under Ann's aegis a mere two years after her first husband's demise. Another bonus is the appendix, which contains a transcription of the actual 1694 contract specifications for the Cumberland.
Historical developments are well presented, as are communications between the Admiralty Board and private shipbuilders such as the Wyatts. The transference of the business to Ann after William's death is thoroughly covered, in addition to interesting family anecdotes. It is remarkable that this single private enterprise bid...
See also the attached "The Forecastle Report, Sept. 2012 Page 5 The Forecastle Report, Sept. 2012 Page 5" by Bob Filipowski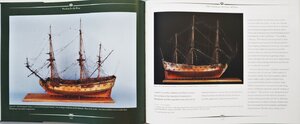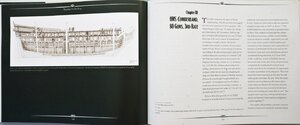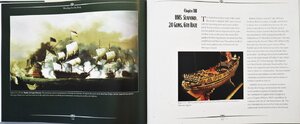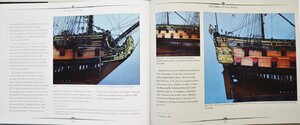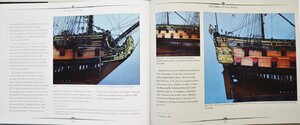 and the attached drawings