Here are two "Fictional" ironclad models. The Idea is what if the CW lasted a few years longer and technology and design had gone further. The first model is a confederate ship that mysteriously resembles a french Cerbere battle ship design, (something I did not knew existed before I made the model, nothing new under the sun I guess). The model is made of solid cedar in three pieces.
The second model is based on the USS. Dunderberg, I have named this one "Blunderberg" as the Dunderberg was rather unsuccessful. Following are a series of build photos of it.
Both models are 1:200 scale.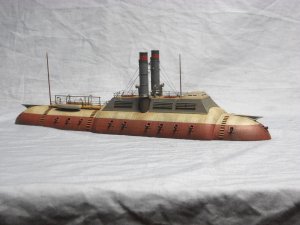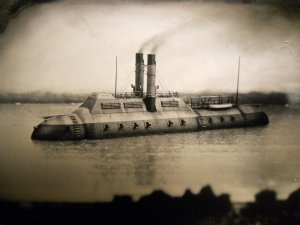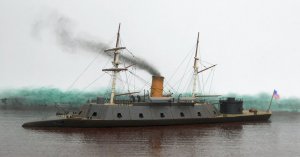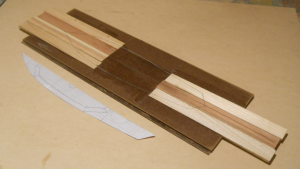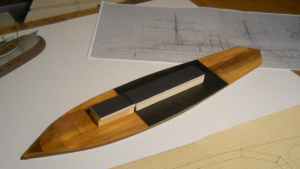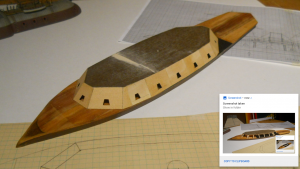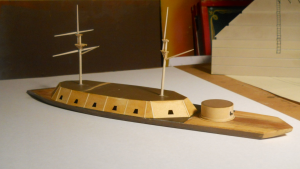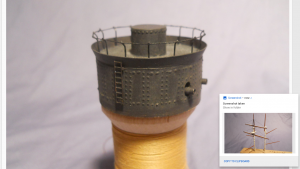 Last edited: