Joined

Oct 30, 2019
Messages

176
Points

213
Location
Hi everyone
Enclosed are several pics of my current build plus some older (more than 10 yrs old) builds in wood and plastic.
I'm picking up to hobby again after many years of stagnation due to work.
Currently building HMS Snake...I had started this build about 10 yrs ago, and it was partially planked ( not very well), and lots of mistakes that I'm trying to rectify. Anyway, here it is. I'm waiting for new carronades from Caldercraft. I intend to finish the build, although it is by no means great so far.
The HMS Victory is Heller's kit. I am still not finished with it, although it only needs minor running rigging fixes. Several mistakes regarding fixed rigging cordage size, but not bad for my first plastic Napoleonic battleship. I'll try to finish the rigging soon.
Bluenose was my first wood model.
Olympia and the flower-class corvette Snowberry were plastic adventures....I know, lots of mistakes.
BTW, I am getting a new sander and table from Byrnes machines. I have this Dremel sander and Micromark table that work, and I will give away if someone wants them, only pay postage. Let me know
thanks
Alex Rosa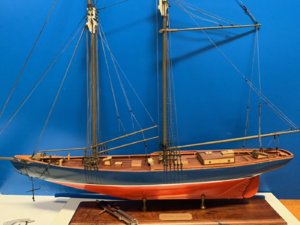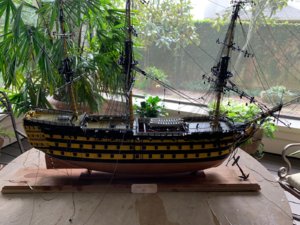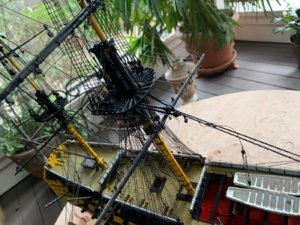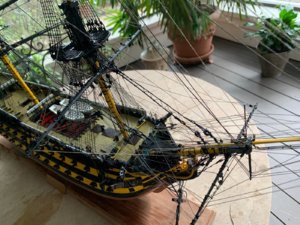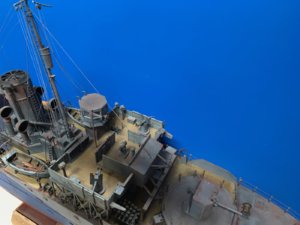 B
Last edited: