I'm saving money to get me one of these cheap CNC machines from Amazon. I see what they do. But before I need to know how the software works. I started to learn AutoCAD.
After a total of 3 days I know how to draw in 2D and another 2 days brought me to this result for standard blocks. Need al little modification but still after such a short time of learning how to use AutoCAD I'm satisfy for my first attempt.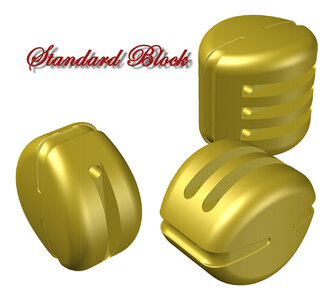 Tips from the experts are welcome.
First I want to change is that the pully is round, now it's straight.