I built this serving machine using a foot controlled sewing machine motor and some laser cut acrylic gears. The aluminum parts were cut on a CNC mill.
Video of the serving machine in use. So far I'm pretty happy with how it works. If I was to start over though, I'd make it reversible. Occasionally the thread will switch directions when winding and it has to be backed up manually. The motor is AC though, so can't really make it reverse.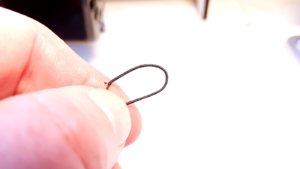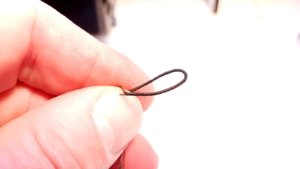 Test shot of some served rope.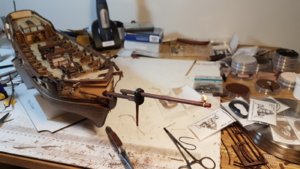 Getting started on the bow.
Eyes wrapped with served lines. It's a subtle detail, but really adds a lot to the model.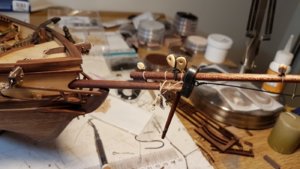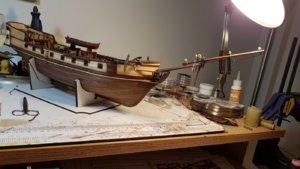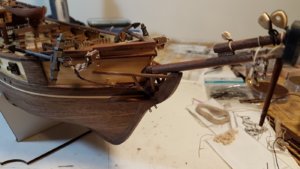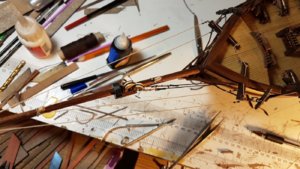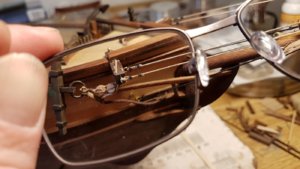 There. Now I can see it...
Beginning the Foremast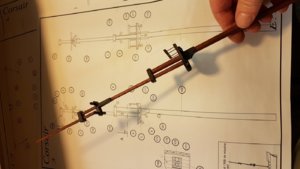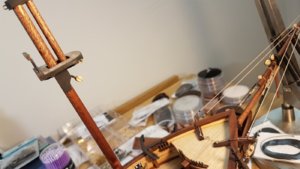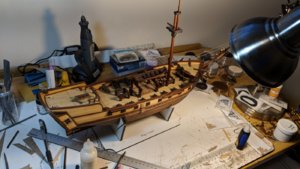 At this point the ship project sat for a year without any progress...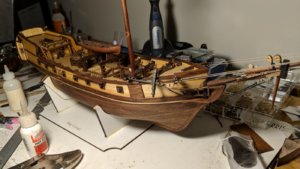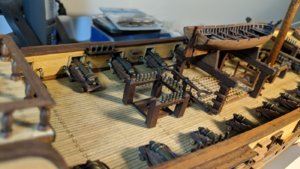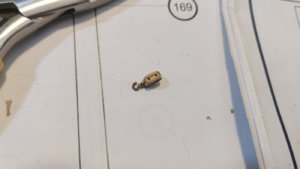 After a good long break, I returned to the project by making up a block...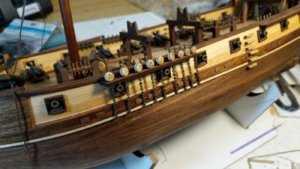 First row of deadeyes in place.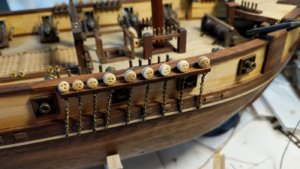 I've now been back at the project for a couple months and have made lots of progress, my goal is to try and wrap it up by Christmas. More to come...