Joined

Feb 18, 2019
Messages

622
Points

353
Location
Hello,
Well.. some news about establishing the construction of a canoe as a "Group Build", and if I may, I will take charge of this project and participate in the construction of a canoe myself. So besides that, the news is good!
Things are being arranged in a way that this project will very much look like building from a kit. No milling your own lumber unless you choose to do so. Wood packages will be available (by the Lumberyard – Dave S.): as a first hint, basswood will only be used for the station molds (building molds), the actual canoes will be built with nice milled lumber (strips). And the construction manual / guide has been updated, so it is set to go: as a 68-page, illustrated with over 100 photos, pdf document.
Although this is not meant to discourage members from participating, there will be no laser-cut parts and this project involves working with some pretty delicate strips: 3/32" (2.30 mm) and 1/32" (0.75 mm) thick: but who would turn down a bit of a challenge?
A dedicated topic will be created for this project in the next few days.
All the details relating to the project will be posted there when ready: including costs and "format" we will follow. As far as overall cost is concerned, even in the worst case scenario, between ordering the manual (discounted for SOS members) and the wood package (see below), it should be in line with the kit posted in the very first post in this topic: by Ophotn.
For the time being, we would need to mount a list of members with serious interest in this project: please note that the cost of the lumber package will differ according to the number of participants committing to purchase from the suggested supplier (The Lumberyard): as a hint, knowing that groups of 5 participants is good, 10 will be the most cost effective number when placing orders at the same time. In order to qualify for group order pricing we will needs the wood package orders to made in groups of 5 or 10.
In the meantime if you have any questions, please ask away.
Anyways, let us know with a reply right here in this thread, until the "formal page" is created.
If have previously said you wanted to participate, please confirm that you are still interested.

This is also a call to all members, to seriously look at this build. It not a complicated project. It can very well fit within the construction of your current project and may be a welcome break from your are currently building. Count on about 30 hours to complete.
Thank you.
G.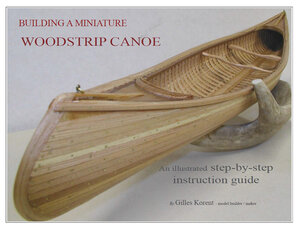 Last edited: