Administrator
Staff member
Administrator
Joined

Dec 25, 2017
Messages

14,480
Points

938

Location
After the preliminary sanding of all the frames with the spindle sander I want to show you today the necessary cleaning of the sanding drum
After sanding the frames the drum looks usually like this.
The problem is, that the abrasive quality is getting less and less, so some cleaning is necessary.
Cleaning is prolonging the lifetime of the sanding sleeves.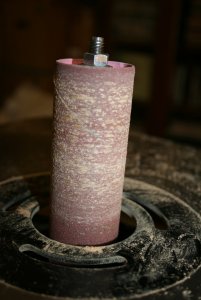 Available are abrasive cleaners, which I regularly use. You can see on the photo the use of such a cleaner during turning the spindle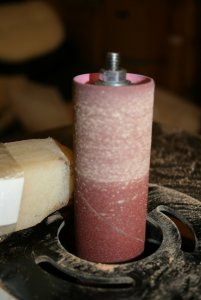 This is the drum after using the cleaner.
the saw dust is gone, but still there are areas where rest of the wood-glue are picking on the sandpaper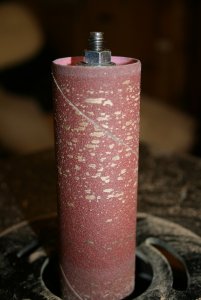 These rests of glue have to be removed. For this I am using a grill cleaning brush with steel bristles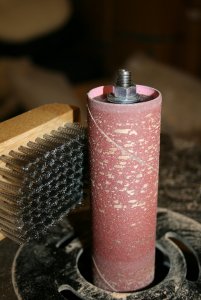 This is the final result of cleaning the sleeve.....ready for the next sanding