Combat Station 2 bridges 1:32 English 17th centuries
Draft model for novice and intermediate
A (Navy Board Model)
Build December 2018 - February 2019
Well this model is basically a model on plan that you can download free here (in English and imperial measurement) 1-a
http://www.modelshipbuilder.com/e107_images/custom/Battle Station Practicum - 1-32 Practicum.pdf
On this site you will find a number of ship plans that are free.
In my case I order the wood kit for this model on the same site + - kit a $ 160 cdn it was a good decision not having the necessary equipment to make certain cut in the thicknesses required.
The instructions include 28 pages of assembly instructions 2 pages for the list of material and 10 pages of drawing on the scale
Now what is provided with the kit is the wood needed for the construction of the station.
Cherry, poplar, African oak, walnut, pear, and beech
And the 3 gun stands (Plastic and 3 laser cut sheet 1-b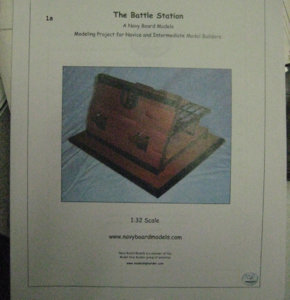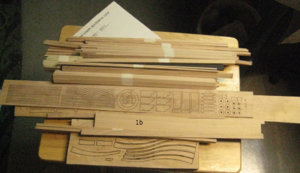 1-d is the reason I ordered the kit not having the equipment to make a precision cut in a thickness of 20 and 10 mm in cherry wood
Last edited: