Joined

May 25, 2017
Messages

2,340
Points

538

Location
This is a compacted build log of HMS INVESTIGATOR, 1800, 1/48 scale from plans by Robert Sexton.
This is the Investigator that Mathew Flinders used during his charting of the Australian coast in 1802.
I built this model for a gentleman who does talks on Mathew Flinders and his charting of the Australian coastline.
shows the bulkheads being erected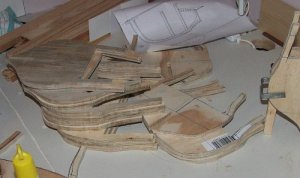 the rest of the bulkheads cut out
the side elevation
stern view all the bulkheads in place
bow view
head on view
stern framing, the plywood piece will be cut away along with the tops of the frames later in the build.
shows how I did the rabbett, I cut a strip not as wide as the keel and glued it in place
then the keel went on top
shows how the first plank will sit in the rabbett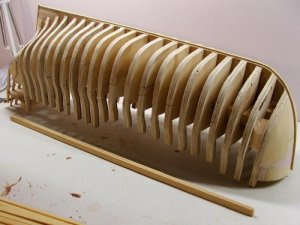 this is the strip in place and also note how I thinned the deadwood area so the planking will run flush into the stern post.
.
Last edited: