This is a kit I found on EBay. It's an old Laughing Whale 1:12 "Friendship Sloop".
Everything you see from the gun whale up is completely scratch built.
All items you see on deck and mast brackets are scratched built.
The eagle's head was sculpted in place with a two part epoxy material.
The scroll art in the beakhead behind the eagle is a 1/16" pvc overlay bent to shape and the black, gold and red scroll was hand painted.
I hope you guys like this one.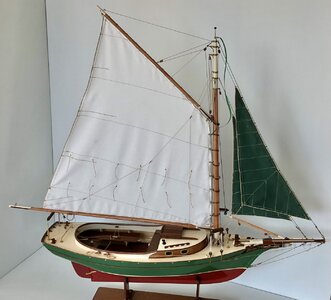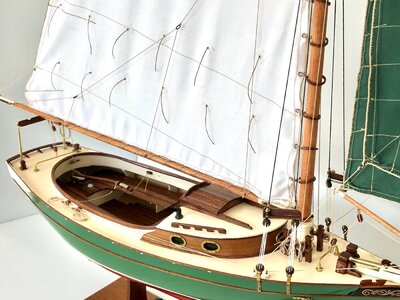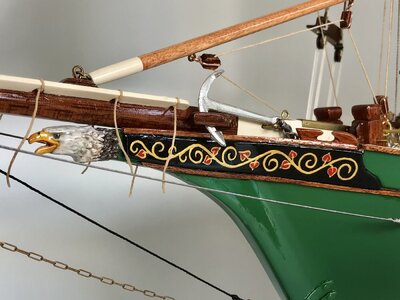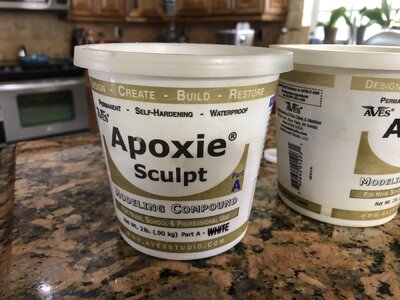 Last edited: