Ciao a tutti,
Ho realizzato lo scaletto e sinceramente è stato abbastanza difficile essenzialmente per due motivi.
Il primo motivo: l'utilizzo della linea del ponte per realizzare la dima di pontuale per i riferimenti delle coste e la seconda dima per il cassero sovrapposta alla precedente.
Il secondo motivo: il disegno in pianta del ponte, questa misura non tiene conto del cavallino del ponte, quindi se avessi utilizzato questo disegno senza le dovute modifiche delle quote in lunghezza avrei ottenuto sulla dima di pontuale con una sagoma più corta di circa 5mm.
Hi everyone, I realized the ladder and honestly it was quite difficult essentially for two reasons. The first reason: the use of the bridge line to create the pontic template for the rib references and the second template for the formwork overlapping the previous one. The second reason: the plan drawing of the bridge, this measure does not take into account the pony of the bridge, so if I had used this design without the due changes in the dimensions in length I would have obtained on the pontual template with a shorter shape of about 5 mm.
Alcune foto dello scaletto.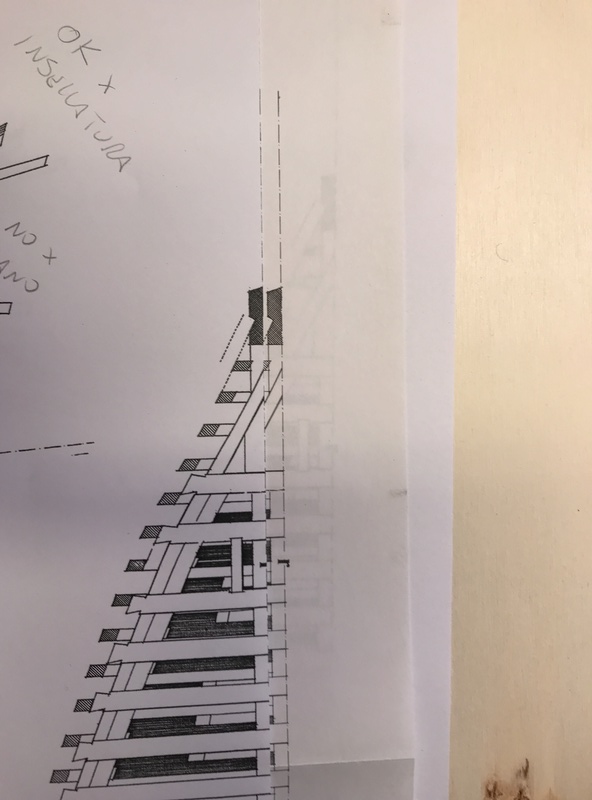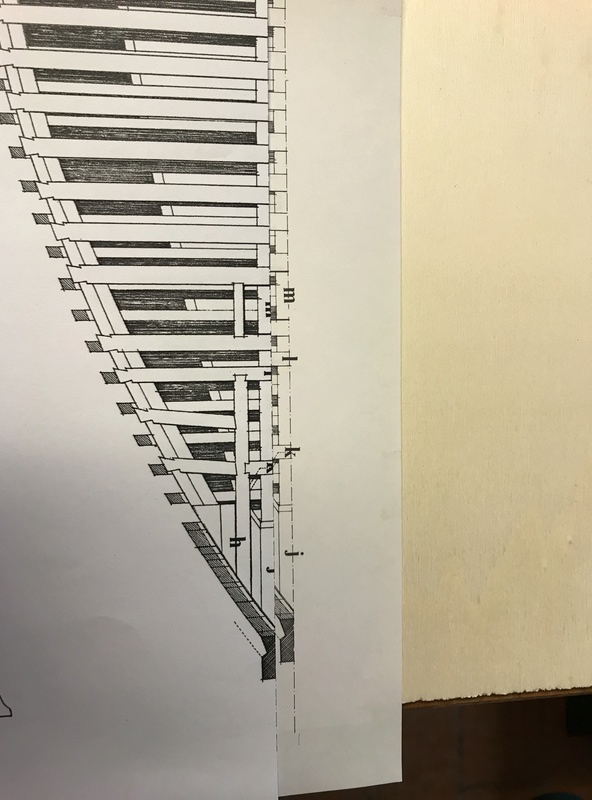 Dima di pontuale finita
Scaletto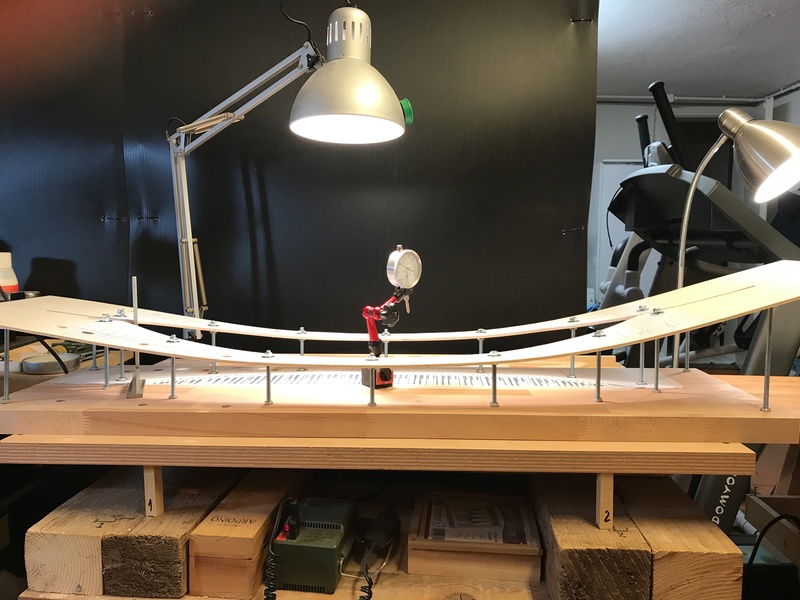 Qui ho posizionato la dima del cassero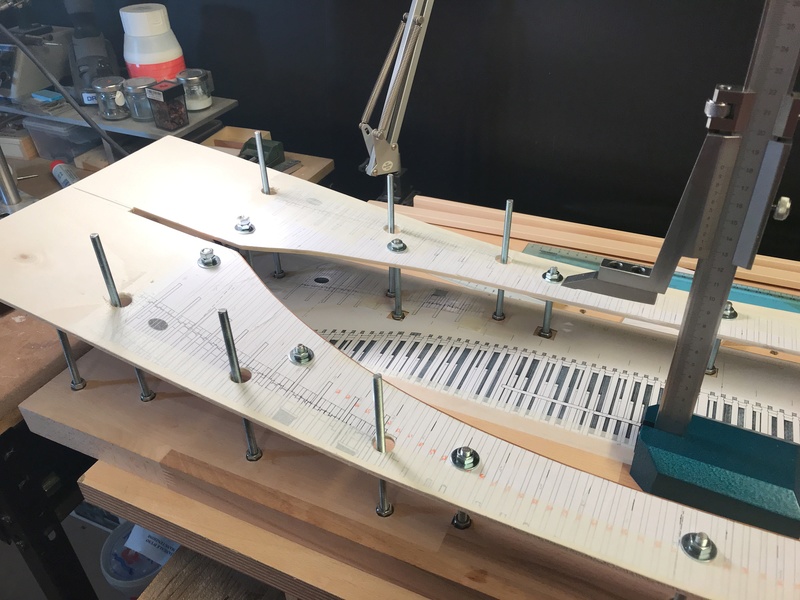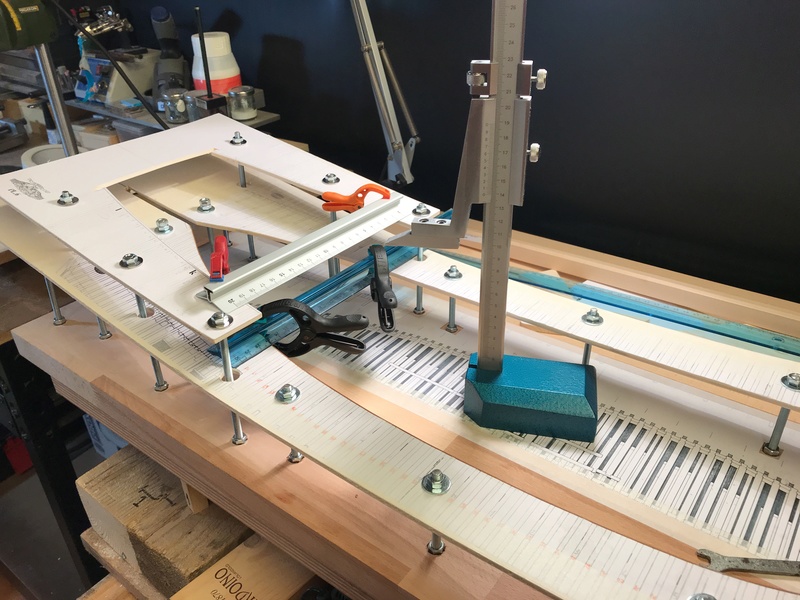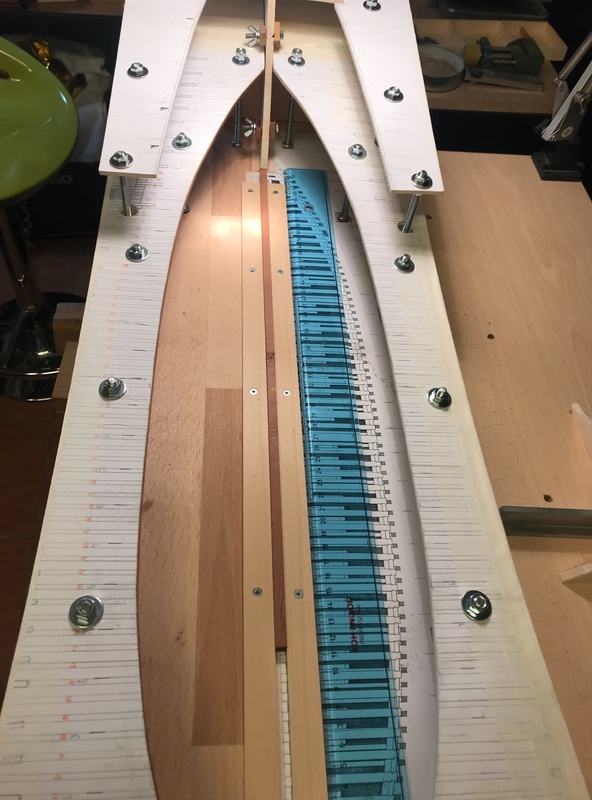 Un Salutone a presto