Staff member
Moderator
Sponsor
Joined

Dec 1, 2016
Messages

3,025
Points

578

the material in this article comes from the archives of Harold Hahn. Now you may wonder what archives?
The story is after Harold's wife Nancy passed away the family decided to clean out the house and sell it. One problem they had was a life time collection of books, and research material Harold had. I got a call from Martha and she asked if I would come over and look it all over and suggest what to do with it. Because I was a student of Harold they figured I could sort through it all and figure out if any of it was worth doing something with.
My idea was to take everything of any research value and create a digital archive and library for future model builders. everything was packed in these carry all bags. They filled the bed of a pickup truck twice. no the cat is mine she did not come with the bags. If you ever had a cat as a friend you may of noticed when you bring something new into the house they are right there looking at it, touching it, wondering why it is there, what are you going to do with it and they watch it. even when I work on a model Mu will sit and watch for hours.
then the task of sorting througt it which took 3 month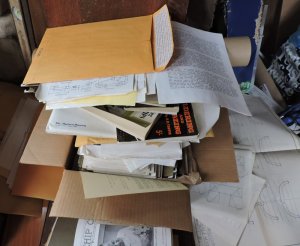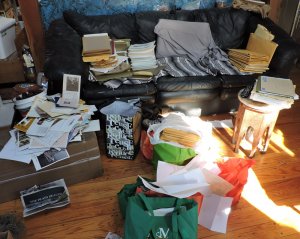 what took so long was Harold kept every letter ever sent to him, every sketch he did, original manuscripts first hand written then typed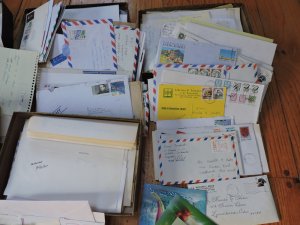 as a side note Harold was big in astrology he had his astrology done on a regular bases. Believe it or not I found where the astrology forcast actually did come to pass. Articles were publishes according to the best time suggested by his astrology etc.
Last edited: