Saludos cordiales desde Gador - Almería - España - Gracias por permitirnos incorporar este grupo de extraordinarios modelistas, y poder compartir experiencias.
Gracias nuevamente. Liberto
La gran mayoría tenemos una referencia de esta famosa y emblemática nave, sabemos que tomamos el nombre del lugar donde fue encontrada por Nicolay Nicolays en la granja Gokstad en Sande Fjord - Noruega en 1880, con una eslora de 24 metros y un manga de 5,50 metros aprox.
Como la nave de Oseberg esta construcción de roble, con dieciséis tablas por banda y se calcula que totalmente se puede haber pesado unas 20 toneladas.
El modelo que yo presento es algo más pequeño, tiene una eslora de 60cm. y una manga de 14cm. aprox. Lo que se supone comparándola con el modelo real que estoy trabajando en una escalada de 1/40 Aprox.
La madera que estoy empleando es boj americano, esta madera es muy flexible ya la vez se trabaja y responde muy bien. Una vez tiene su color natural, bien mar por medio de barnices o aceites naturales, tiene gran parecido con el roble, pero la beta es casi inapreciable, la tabla 15 es de caoba cubana, y el 16 junto con la tapa de regala es dé peral .
Espero que os guste y que pasen parte de vuestro tiempo después de este entretenido proyecto ... y si además puede servir de ayuda para que este, o quiera iniciar la construcción esta nave vikinga ... doble satisfacción.
Gracias compañeros. Liberto
google translation:
Best regards from Gador - Almería - Spain - Thank you for allowing us to incorporate this group of extraordinary modelers, and share experiences.
Thanks again. Liberto
Most of us have a reference of this famous and emblematic ship, we know that we took the name of the place where it was found by Nicolay Nicolays in the farm Gokstad in Sande Fjord - Norway in 1880, with a length of 24 meters and a sleeve of 5, 50 meters approx.
Like Oseberg's ship this oak construction, with sixteen boards per band and it is estimated that it may have been totally weighed about 20 tons.
The model that I present is something smaller, it has a length of 60cm. and a sleeve of 14cm. approx. What is supposed by comparing it with the real model that I am working on in a climb of 1/40 Approx.
The wood that I am using is American boxwood, this wood is very flexible and at the same time it works and responds very well. Once it has its natural color, well sea by means of varnishes or natural oils, it has a great resemblance to oak, but the beta is almost negligible, table 15 is of Cuban mahogany, and the 16th along with the gift cap is pear tree .
I hope you like and spend part of your time after this entertaining project ... and if it can also help to make this, or want to start construction this Viking ship ... double satisfaction.
Thanks partners. Liberto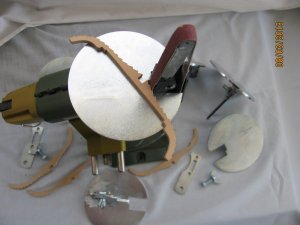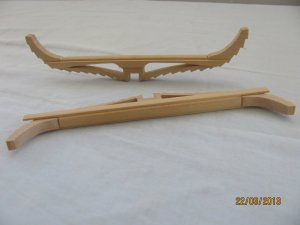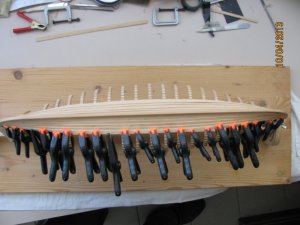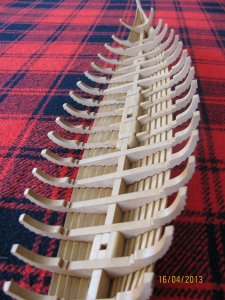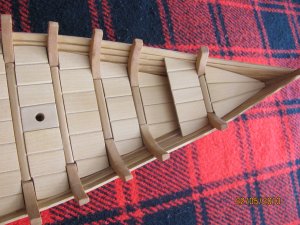 Last edited by a moderator: