Administrator
Staff member
Administrator
Joined

Dec 25, 2017
Messages

21,832
Points

1,038

Location
Book Review:
Nicolaes Witsen and Shipbuilding in the Dutch Golden Age
by
A. J. (AB) Hoving
Translated by Alan Lemmers
Foreword by André Wegener Sleeswyk
With an Appendix by Diederick Wildeman
Gebundene Ausgabe: 310 Seiten
Verlag: Texas A&M University Press; Auflage: New (15. April 2012)
Sprache: Englisch
ISBN-10: 1603442863
ISBN-13: 978-1603442862
Größe und/oder Gewicht: 21,8 x 2,5 x 28,2 cm
SYNOPSIS:
In 1671, Dutch diplomat and scientist Nicolaes Witsen published a book that served, among other things, as an encyclopedia for the "shell-first" method of ship construction. In the centuries since, Witsen's rather convoluted text has also become a valuable source for insights into historical shipbuilding methods and philosophies during the "Golden Age" of Dutch maritime trade. However, as Andre Wegener Sleeswyk's foreword to this book notes, Witsen's work is difficult to access not only for its seventeenth-century Dutch language but also for the vagaries of its author's presentation.
Fortunately for scholars and students of nautical archaeology and shipbuilding, this important but chaotic work has now been reorganized and elucidated by A. J. Hoving and translated into English by Alan Lemmers. In Nicolaes Witsen and Shipbuilding in the Dutch Golden Age, Hoving, master model builder for the Rijksmuseum in Amsterdam, sorts out the steps in Witsen's method for building a seventeenth-century pinas by following them and building a model of the vessel. Experimenting with techniques and materials, conducting research in other publications of the time, and rewriting as needed to clarify and correct some vital omissions in the sequence, Hoving makes Witsen's work easier to use and understand. Importantly, Hoving has ignored the portions of Witsen's original that are not directly related to seventeenth-century shipbuilding, translating and annotating the most pertinent parts of the text to present a more transparent and accessible version of the original edition for modern readers.
Nicolaes Witsen and Shipbuilding in the Dutch Golden Age
is an indispensable guide to Witsen's work and the world of his topic: the almost forgotten basics of a craftsmanship that has been credited with the flourishing of the Dutch Republic in the seventeenth century.
A. J. (AB) HOVING is the senior restorer of the Navy Collection in the department of restoration and conservation at the Rijksmuseum in Amsterdarn and a recognized expert on historic Dutch shipbuilding methods.
To view a sample of Ab Hoving's ship model drawings, please visit:
CONTENTS:
Foreword
Acknowledgements
Chapter 1 Introduction
Chapter 2 How Ships are Built in Holland Today
Chapter 3 Contracts as Historical Sources
Chapter 4 Conclusion
Appendix
Variations on Witsen by Diederick Wildeman
Table 1 Comparison of Witsen´s and Van Yk´s shipbuilding formulas
Table 2 Main dimensions, number of lasts, and last factors of early ships
Table 3 Witsen´s measurements for eight locations along the hull of the pinas
Table 4 Key to parts shown on the plans of the pinas (see plan drawing 1-5 following table)
Pinas model plan drawings:
Drawing 1 Lines plan
Drawing 2 Sections and decks
Drawing 3 Side view
Drawing 4 Rigging plan
Drawing 5 Details
Notes, Glossary, Bibliography, Index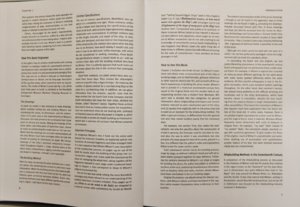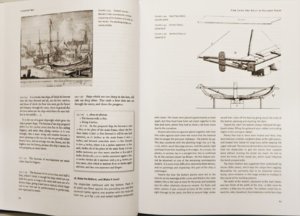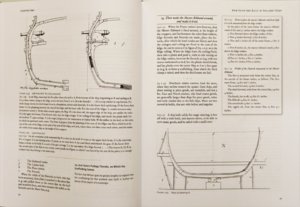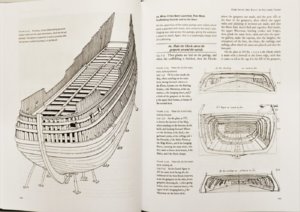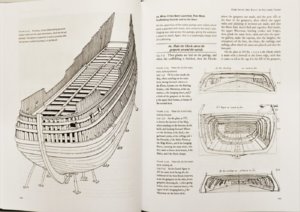 Press Comments:
"In many ways, this book is one of the most important publications to have come out in the last twenty years. . . Hoving's book deserves a place on the shelves of every maritime library, and in the collection of anyone with a serious interest in wooden shipbuilding."--Nautical Research Journal--Nautical Research Journal
"The book written by Nicolaes Witsen (1641-1717) and published in Amsterdam in 1671 was until now at he same time famous and unknown: famous because regarded rightly as the oldest treaty of naval architecture published in Holland; unknown as only some very rare historians and archaeologists of Dutch naval architecture had read and studied in its entirety this difficult and often confused, but however much essential, book. Aeloude in Hedendaegsche Scheepsbouw in Bestier (Ancient and Modern Shipbuilding and Management): this fundamental book for the knowledge of art to build ships in Holland during the XVIIth century is from now accessible to many people - researchers and students in nautical archaeology and maritime history, shiplovers, modelmakers... - thanks to the years from theoretical and practical research (through model making), with the talent of draftsman, the historical scholarship and the quality of writing A. J. Hoving on the one hand, and with the competences of translation (Dutch/English) of A. Lemmers on the other hand. In a remarkable way, the "Master-Shipbuilder" A.J. Hoving operated a second reading and a complete rewriting with many new technical and historical commentaries of the work on N. Witsen, following the logic of the technical processes of the shipyards of the area of Amsterdam. The result of this immense work is his book entitled Nicolaes Witsen and Shipbuilding in the Dutch Gold Age. By the texat, but also by the drawing, one follows thus under the erudite, specifies, rigorous and always comprehensible and harmonious direction of "Master Hoving", the 122 sequences of the construction of a pinas of 134 feet length as if one were at the XVIIth century in a shipyard, looking at working of tens of carpenters in the noise of adzes, axes and saws, in the ordors of oak, fir tree and hot pitch. There is not any doubt that 340 years after the publication of the treaty of N. Witsen, its edition by A. J. Hoving constitutes (and will remain it a long time) a major scientific event for all the scientific community and, more largely, for all the community of shiplovers."--Dr. Eric Rieth, Director of Research, National Center for Scientific Research, LAMOP, National Maritime Museum
"It is 25 years since Ab Hoving first introduced 17th century Dutch shipbuilding to an English-speaking audience. He has since become well known internationally as a superlative modelmaker, moved to a senior conservation post at the Rijksmuseum, and produced a goodly number of books and papers on Dutch shipbuilding. The principal characteristic is shell-building of carvel hulls, all adapted to the shallow waters of Amsterdam. His work was widely cited in nautical archaeology, even before important wrecks revealed the characteristic shipbuilding he has described, based primarily on studies of Witsen (but also the rather different methods described by van Ijk for the southern area of Rotterdam). His work has included consultation on various recent reconstructions of historic Dutch vessels such as Duyfken, the Utrecht Statenjacht and De 7 Provinciën. This translation of Hoving's 1994 book on Witsen's Scheeps-bouw-kunst open gesteldt has been long awaited. It is not an edition of Witsen, which is a massive and impenetrable tome, but a re-working of the most significant material into a more coherent order, with new illustrations, and comparisons with van Ijk's methods. It includes a foreword by André Wegener Sleeswyk. Anyone who has had to rely on brief accounts of Witsen in English will find this volume to be full of interest and surprises."--Richard Barker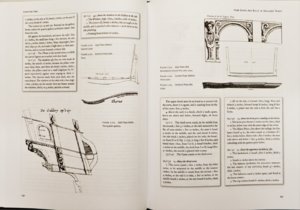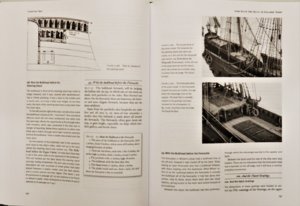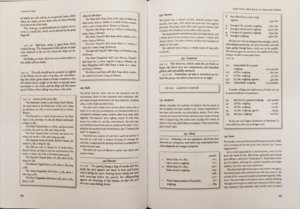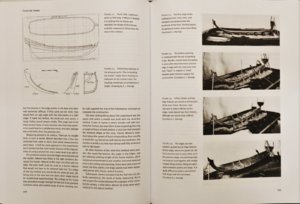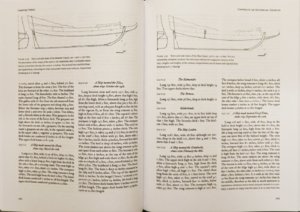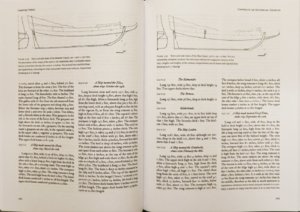 The Annexes: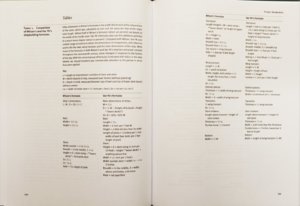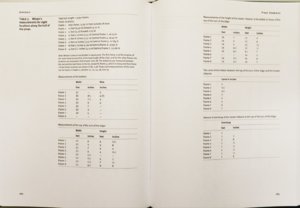 The Drawings - see also the link you can find in the following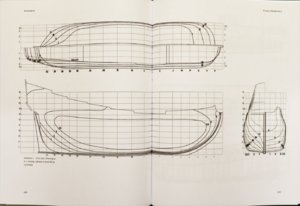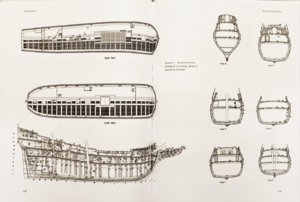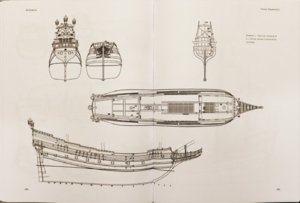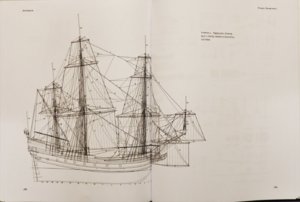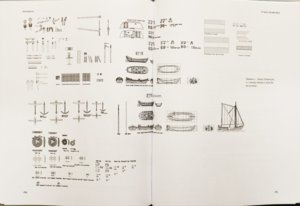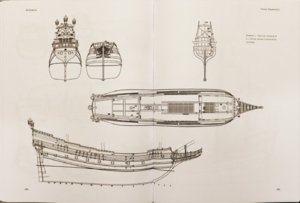 The Pinas Drawings

(from https://nautarch.tamu.edu/shiplab/AbHoving.htm)
The following materials are included in
Nicolaes Witsen and Shipbuilding in the Dutch Golden Age
, pp. 265-285.
"To build my model, it was necessary to make drawings, which entailed sorting out and isolating Witsen's text concerning the pinas, its dimensions, and the relationships of its parts. The drawings are accurate representations of the ship Witsen must have envisaged when he took the trouble of putting its dimensions on paper. Large, detailed plans of the ship's lines, compartments, rigging, and other equipment are shown in drawings 1 through 5; keys to these drawings can be found in the accompanying pinas table."--A. J. Hoving
See the following links:
Many Thanks for your interest......