Joined

Jun 3, 2021
Messages

56
Points

88
Location
After running into some very frustrating issues on
the last project I started
, I decided to put it on the shelf for now and try for something that felt a little more familiar: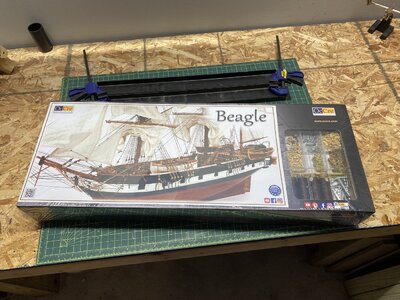 I had success with my first build with an OcCre kit (Polaris), so I felt pretty certain that another of theirs would be a similar, yet more challenging, experience. The Mantua/Sergal had some materials that I felt were subpar, and therefore difficult to work with.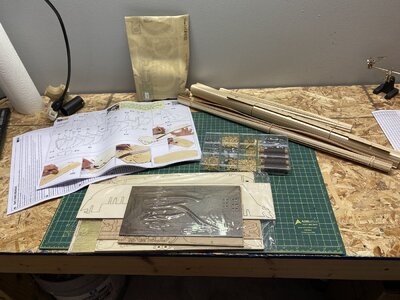 The materials in this box feel very similar in quality to Polaris (as one would expect), and I have high hopes for this build. I didn't get any photos of the false keel and bulkheads being built, but I think we've all seen plenty of those, and it was pretty uneventful anyway.
I decided to try a different technique for planking the deck this time. I decided to cut my planks into 60mm sections and place them individually for a more realistic look: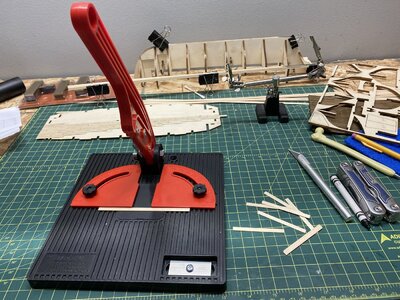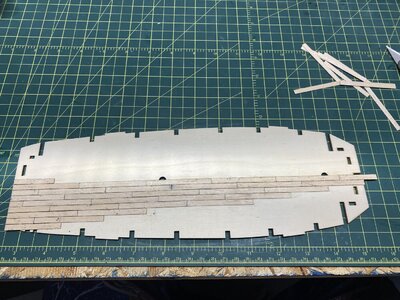 I also used a black crayon instead of a pencil to color the edges of the planks, and while this gave me a more authentic look I think, it also was a bit messier, in that I got quite a bit on the surface of the planks.
After sanding, I think it looks pretty good. A little weathered, but in good shape, as one would expect from a well-maintained but working ship: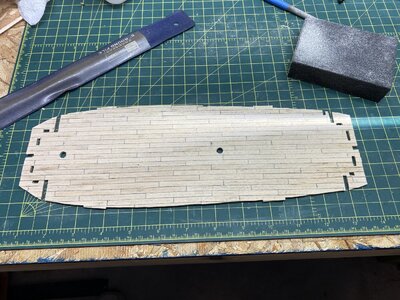 Drew in the trenails and gave it a coat of poly, and it was ready for installing to the false keel: