Hi All,
My name is Matthew and I'm from Poland.
I'd like to show you my recent model, which I'm building already quite few years... almost 11

It's taking so much time not because of complexity of the build... but just simply not having enough time mixed with long months being on board the ship. I'm working as a Hotel Officer on board passenger ships. Well... not now... due to covid... so I have some unexpected long time off... so at least I can spend some more time behind the desk with my model.
Few facts about the ship and model.
Papegojan was build by Dutch shipyard in 1623 and year after she was delivered to Swedish Royal Navy with galleons
Kristina
,
Tigern
,
Solen
,
Enhörningen
,
Mänen
,
Regnbĺgen,
Pelikanen and second pinnace Regnier.
During her service she was involved in few sea battles on Baltic Sea agains Crown of the Kingdom of Poland. Sank in 1644.
My build is based on cardboard model released by Shipyard
http://model-shipyard.com/gb/sailing-ships/36-mk005-papegojan-no-34.html
However, it's just a cardboard model in 1/96 so obviously had a lot of simplified details. Model has already great design straight from Shipyard... but I had to pimp it up a little bit
My supporting materials are: Ab Hoving and his publications... mainly The ships of Abel Tasman and Cor Emke plans of pinnace Heemskerck.
There is no sight of any original plans of Papegojan... as Dutch shipyards most likely (and commonly) didn't draw any for specific ship. They used to build ships according to contracts and by general plans of this type of the vessel. Little bit free-style. So I believe my path is not completely wrong
Wood mainly used for the build is Pear. Only deck were made of Birch wood. Carvings were made of Pau Marfim.
At that point just few hull and deck fitting are missing.
I'm focusing now on the rigging.... so soon I believe I will be able to post some photos with recent progress.
Enjoy the photos below.
Cheers,
Matt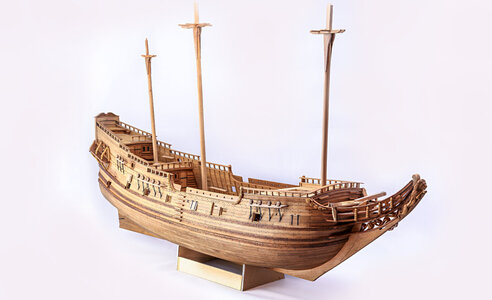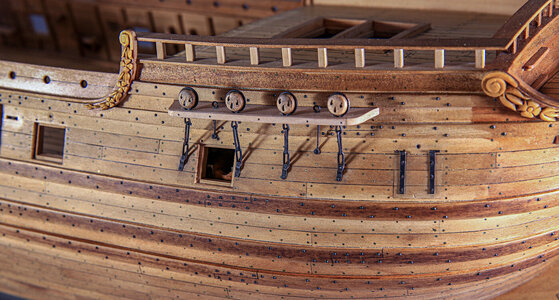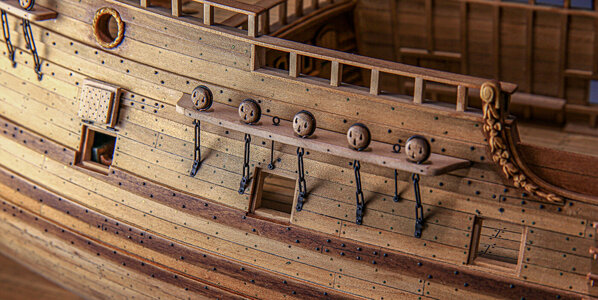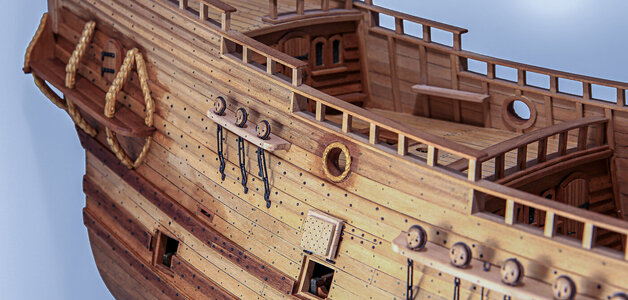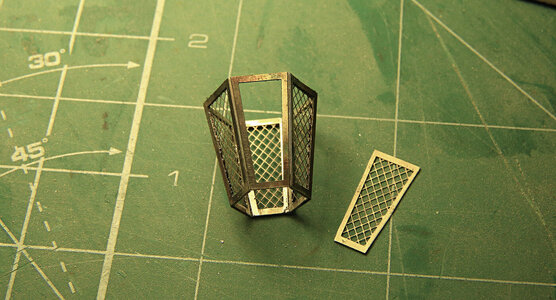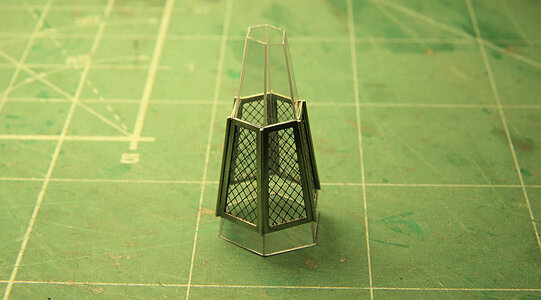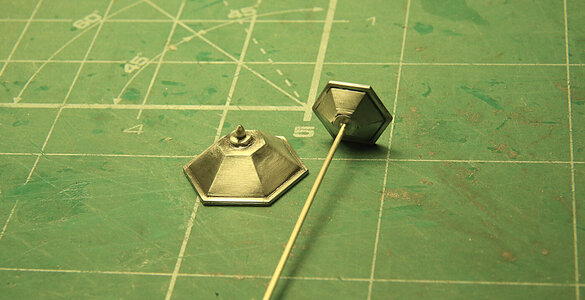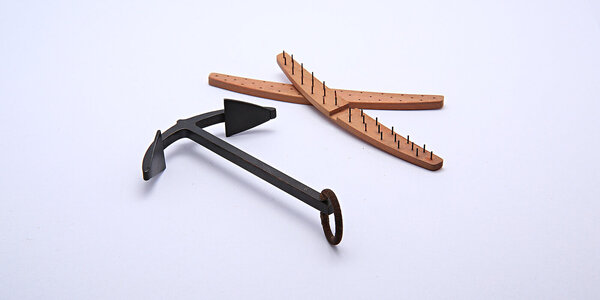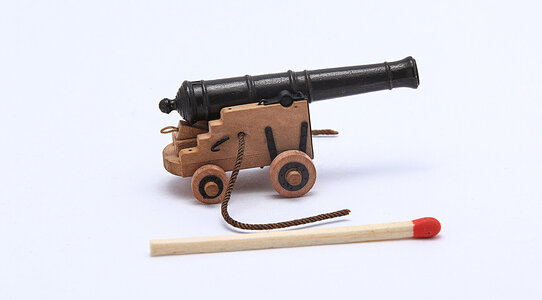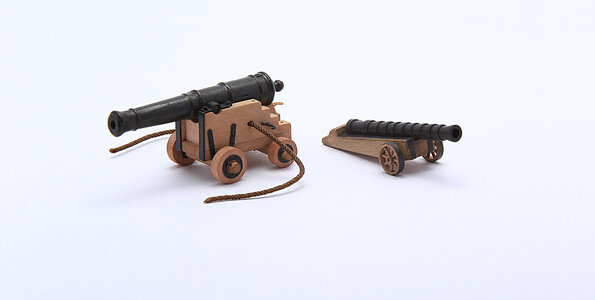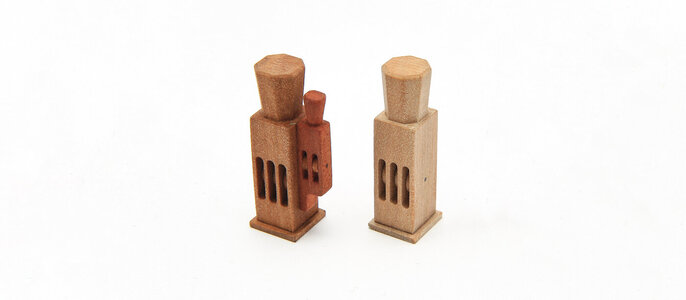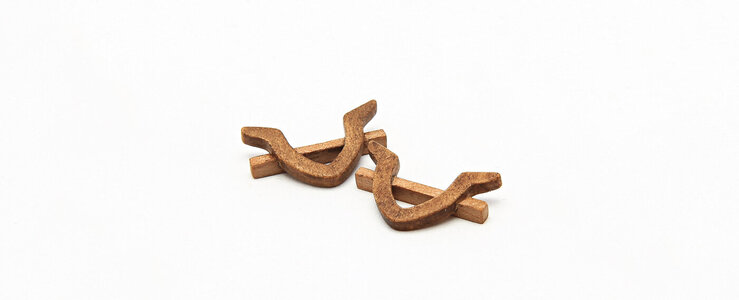 Last edited: