Joined

Nov 4, 2018
Messages

81
Points

143
Location
It took long time to decide which project I should undertake next.
Inspired by plans, drawn by Herbert Read in 1926, I began modelling the St Albans of 1687. This was a 50-gun ship. Robert Spence was the owner of the original model and he built a copy of the model in the 1940s. I wanted to do the same, too. A model after the original model.
Spence presented the original model to the Trinity House and sold the copy of the model to the NMM in 1944. The copy carries the NMM-Number SLR0376
The Trinitiy House kindly gave me permission to visit and photograph the original model of the Saint Albans. This was very valuable as Herbert Read's plans leave some questions unanswered.
A copy shop printed the plans onto transparent plastic film at the scale of 1:48. This is the best way to bring together the different plan views.
I designed the frames on transparent drawing paper. The position of the wales, clamps and stringers I drew in different colours - they have to be one hundred percent correct.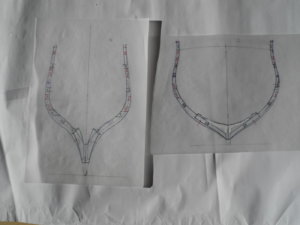 For these drawings a light table was very helpful, which I actually bought to sort slides.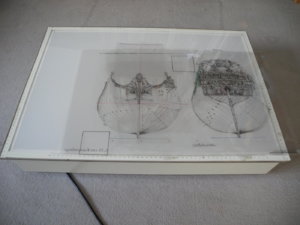 A jig was built from a multiplex plate and from poplar plywood.
The wood for the frames should be pear.
The planking itself should then be built from boxwood in the typical yellowish hue.
In the meantime I started to make the keel and the deadwoods. I have built these components in two halves, which makes sawing and grinding pretty easy. I suspect that this method was used for the original model.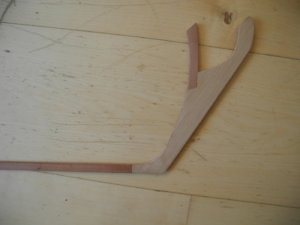 Cheers, Alexander
Last edited: