Ok to date myself my one and only bike was my brothers used Honda CL70 from 1970!
I started riding my 175 dirtbike around 1975 I think.
I use to ride it around town, and rode it to college one day, and chained it to the rail outside the English building.
Nobody said a word back in those days, and I did not have tags on it or anything.
Below is my CR.
I bought a Honda CB500, and rode it for a few weeks until I crashed it in a ditch.
That cured me permanently of ever riding a multi-cylinder bike of any kind, and a street bike of any kind.
But I had a friend who had a Yamaha TT 500, and it was like riding a tractor; you could literally plow a field with it, with its torque (The TT was similar to the photos attached below, but without the lights and such; not my photos of the XT).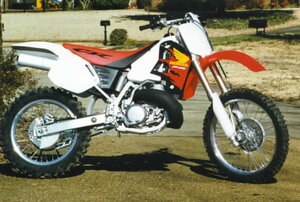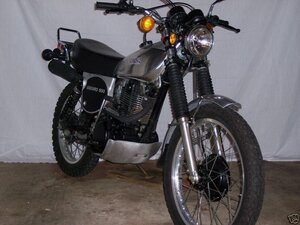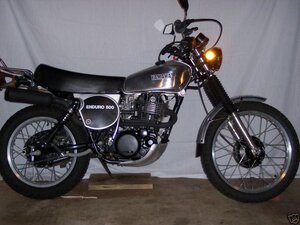 I always wanted to buy a TT500, but they all looked worn out completely.
I did find a nice SR500, and so I bought that cheaply on ebay.
I stripped off that dumb seat on the back.
The torque curve on the SR500 is completely flat across the rpm spectrum, and the bike basically runs like a hairy ape.
Need more power? Just open the throttle at any speed, in any gear, and hang on because you are going to go.
But I don't ride it on the street.
And the wife was none too keen to have it in the entry hall, but where else would you keep such a pristine bike?