Joined

Jul 12, 2021
Messages

26
Points

48

Location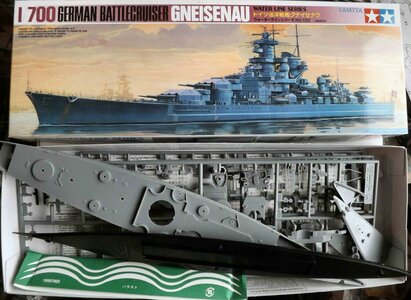 This is a typical Tamiya waterline warship, the moulds dating from 1975 - but the parts are free from flash & crisp. This is essentially the same as the Scharnhorst, with a single sprue changed to reflect differences & instructions to suit. Not that many parts ( including a steel bar to give the model a bit of heft.
Normally I wouldn't dream of blogging a simple model like this, but I'm going to add a wooden deck.................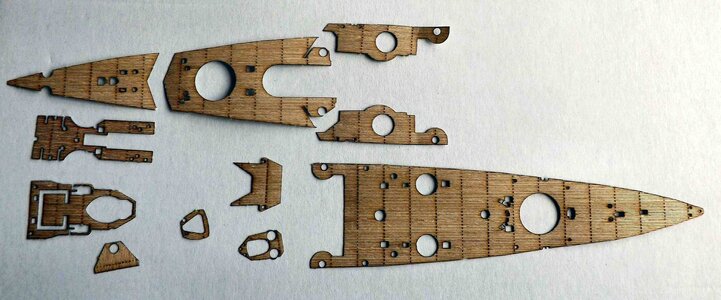 For those of you unfamiliar with this add on - it's thin wood veneer that has been laser cut & etched - the veneer is coated with adhesive & you have to peel off the backing paper before sticking to the model. There are cut-outs for all the moulded on detail & on a quick examination looks pretty accurate. The only modification need is to remove the moulded on anchor chain on the fo'c'sle, as a very fine chain replacement is supplied.
I have attempted one wooden deck before, on a 1/350 Revell Emden - which didn't turn out well! This is the first 1/700 model I've attempted with the wood deck & I'm a bit dubious about how thick the veneer is going to look when applied. The Gneisenau had a single colour hull & superstructure, which simplifies things - I can airbrush the main assembly before adding the veneer.
Dave