Administrator
Staff member
Administrator
Joined

Dec 25, 2017
Messages

22,799
Points

1,038

Location
Book Review:
The SLOOP OF WAR
1650-1763
by
Ian Mc Laughlan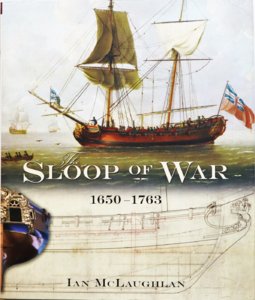 Hardcover: 256 pages
Publisher: Seaforth Publishing; First Edition edition (28 Feb. 2014)
Language: English
ISBN-10: 1848321872
ISBN-13: 978-1848321878
Product Dimensions: 24.1 x 2.5 x 28.6 cm
SYNOPSIS:
This is the first study in depth of the Royal Navy's vital, but largely ignored small craft. In the age of sail they were built in huge numbers and in far greater variety than the more regulated major warships, so they present a particular challenge to any historian attempting a coherent design history. However, for the first time this book charts the development of the ancillary types, variously described in the 17th century as sloops, ketches, brigantines, advice boats and even yachts, as they coalesce into the single 18th-century category of Sloop of War. In this era they were generally two-masted, although they set a bewildering variety of sail plans from them. The author traces their origins to open boats, like those carried by Basque whalers, shows how developments in Europe influenced English craft, and homes in on the relationship between rigs, hull-form and the duties they were designed to undertake. Visual documentation is scanty, but this book draws together a unique collection of rare and unseen images, coupled with the author's own reconstructions in line drawings and watercolour sketches to provide the most convincing depictions of the appearance of these vessels. By tackling some of the most obscure questions about the early history of small-boat rigs, the book adds a dimension that will be of interest to historians of coastal sail and practical yachtsman, as well as warship enthusiasts.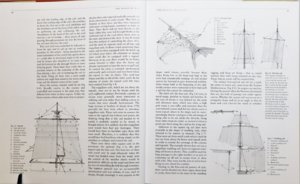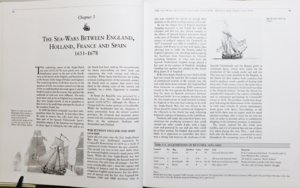 About the author:
IAN McLAUGHLAN is a retired British Army officer with a keen and active enthusiasm for small-boat sailing. From this passion developed a profound interest in the rigs, design and operations of the Navy's smallest combatants. A decade of study has resulted in this book.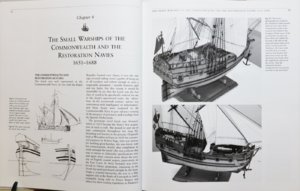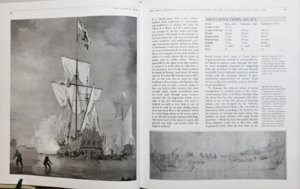 CONTENTS:
Preface
Abbreviations
Introduction and Definition
Chapter 1 The Rigging of Sloops
Chapter 2 The Fishing Boat Legacy
Chapter 3 The Sea-Wars Between England, Holland, France and Spain 1651-1678
Chapter 4 The Small Warships of the Commonwealth and the Restoration Navies 1651-1688
Chapter 5 The Wars Against France 1688-1714
Chapter 6 Ketches, Brigantines, Advice Boats and Sloops, 1689-1702
Chapter 7 Early Small Sixth Rates and the Development of Fore-and-Aft Rig and Oared Propulsion
Chapter 8 The Bomb Vessel and -Fireship 1683-1712
Chapter 9 The First Sloops of War 1704-1719
Chapter 10 The Barque Longue and Early Corvette 1671-1714
Chapter 11 The Hanoverian Succession and the Wars for Trade and Empire 1714-1763
Chapter 12 The 'Peacetime' Sloops 1714-1728
Chapter 13 Towards a Specification 1728-1740
Chapter 14 A Multi-Role Class 1728-1749
Chapter 15 French Corvette and Privateer Construction 1734-1763
Chapter 16 The Last of the Snow- and Ketch-Rigged Cruising and Bomb Sloops 1749-1761
Chapter 17 Ship Rig and Long Quarterdeck 1741-1763
Chapter 18 Conclusion
Notes
Appendix 1 Alphabetical List of Purpose-Built and Prize Sloops by Name, Dates, Designer and Rig
Appendix 2 A Selection of Mast and Spar Dimensions
Appendix 3 A Selection of Sloop Plans and How to Make a Rudimentary Interpretation of Them
Appendix 4 Performance Under Sail and Sailing Quality Reports
Appendix 5 The Designers and Builders
Appendix 6 Arming the Sloop of War
Bibliography
Index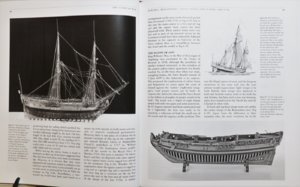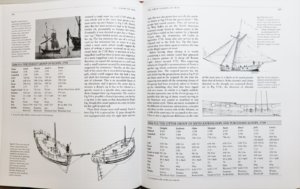 Review Comment by Frank L. Fox:
Ian McLaughlan, a retired British army officer, offers a welcome and thoroughly researched study of the British navy's smallest sailing warships. His preface says that he hopes to produce two more volumes extending the coverage into the twentieth century. In 288 entertaining and informative pages of this first installment, he explores every imaginable aspect of these often-neglected but quite fascinating little men-of-war: origin, evolution of various types, rig, armaments, operational uses, and designers. In a large though not overwhelming format, the book is filled with a superb selection of interesting B & W illustrations showing drafts, models, period art (including impeccably accurate seventeenth-century drawings by Willem Van de Velde the Elder and Younger), and a number of the author's own well-executed sketches and diagrams. Design and quality of reproductions are a credit to Seaforth Publishing. The text is logically organized and discussions are nicely balanced among the various periods and subjects. A LOT of the information presented is either completely new or seldom previously noticed. Extensive end-notes cite appropriate secondary sources, plus numerous manuscripts in the National Archives of England and Wales, notably Admiralty correspondence in the ADM 1 and 106 series, and captains' logs in ADM 51. Useful appendices give data on all the sloops-of-war and related small vessels in service during the period covered, samples of mast and spar dimensions, an excellent explanation of shipwrights' drafts, an evaluation of sailing performances, a useful note on the designers, and another for armament details. Filling major gaps in knowledge, this is a remarkable and highly valuable work for those of us who love and study ship design and ship histories. After I pore through McLaughlan's book a second time for sheer enjoyment, I will place it on the portion of my shelves reserved for frequently consulted "Really Good Books."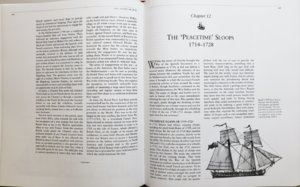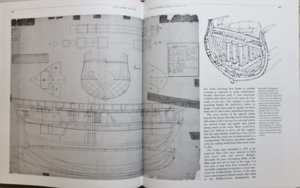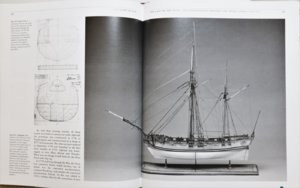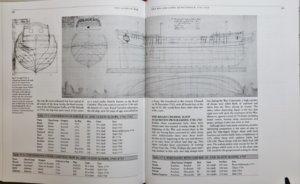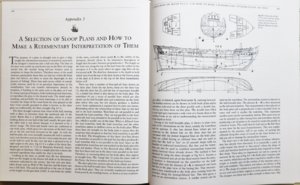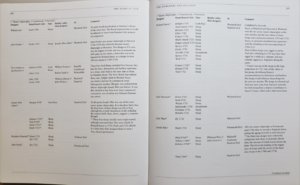 Last edited: