Joined

Jun 4, 2018
Messages

91
Points

103
Location
So, i wanted to start this build about a year ago, but a move to new town and being busy at work have halted it, but HERE WE GO!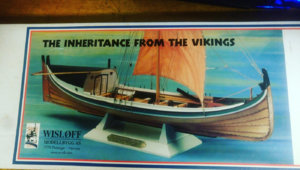 First, a short introduction to the history of these boats.
Nordlandsbåt is a traditional, clinker-hulled sailing boat which were built in Norway, in the regions of Nordland, Troms and Finnmark. Nordlandsbåt were for many hundreds of years the most used boats in northern Norway. they were propelled by both sails and oars, their shape likened that of a viking ship with high and straight bow and sleek hull shape. Bigger ones had a removable cabin in the rear of the ship, which had a small stove for heating inside. They were used mostly as fishing vessels and for carrying small cargo, there was a bigger ship called Norldandsjekta for bigger cargo. Spruce was used most in the boats built in Bindal and Rana, In Salten they were built mostly from pine. There were many different sizes of these boats, but no accurate standards; the lengths depended on the builder.
Class names ( i won't write explanations as this would turn into a 100-page historic)
Færingen, length was 14-16 feet, two pairs of oars.
Halvtredjerømming, length was 17-18 feet, two pairs of oars.
Trerømming, length was 19-21 feet, three pairs of oars.
Halvfjerderømmingen, length was 21-23 feet, three pairs of oars.
Firroringen, length was 23-25 feet, four pairs of oars.
Halvfemterømming, length was 26-30 feet, four pairs of oars.
Åttring, length was 28-34 feet, four to five pairs of oars.
Seksroring or Storåttring, length was 34-42 feet, five pairs of oars.
Fembøring, length was 41-48 feet, five to six pairs of oars.
Stor-fembøring, length was 45-52 feet, six pairs of oars.
My kit is a Storåttring from Rana, built around 1890.
I started building this kit by making the front wall of the rear cabin called ''Løfting'' in Norwegian, and manufacturing two water pailers ''ausekar'' and a fish gaff ''fiskeklepp''. I made the doors openable as i want to have the interior of the rear cabin visible too without having to lift the whole cabin off.
And i built the mast and most of the rigging ready.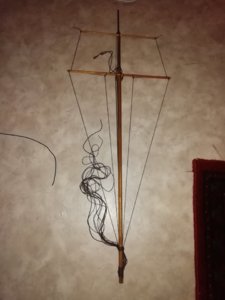 I re-made all the fuselage formers, as the originals were too asymmetric to use, and they were made of plywood, which doesn't look nice.
These ones are raw, un-shaped ones. I will shape them better just before attaching them to the keel. Also, i managed to already break the tip of part 4 off, but i will attach a new piece to it later on.
I also built the rudder and steering rod ready waiting for the brass fittings.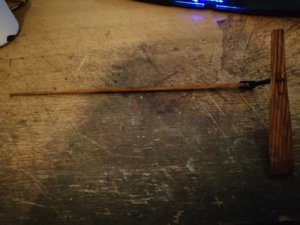 I roughly shaped the keel of the boat, next up is sanding it to final dimensions and then i have to jump into the scary part, which is gluing the formers to the keel and sanding them without breaking. then i have to tackle the planking of the hull, which is probably gonna be difficult to get looking nice and tidy, as it needs to look nice from the inside, too.
I am gonna build this kit slowly during the winter, hoping for it to be done at next spring.