Joined

Sep 17, 2018
Messages

358
Points

238
Location
Hello Friends,
based on the ideas of a Katt ship groupbuild I so start my Trial&Error threat in here with a 1/66 copy of the af Chapman plan set of a smaller (74 brit.ft) Katt from the ANM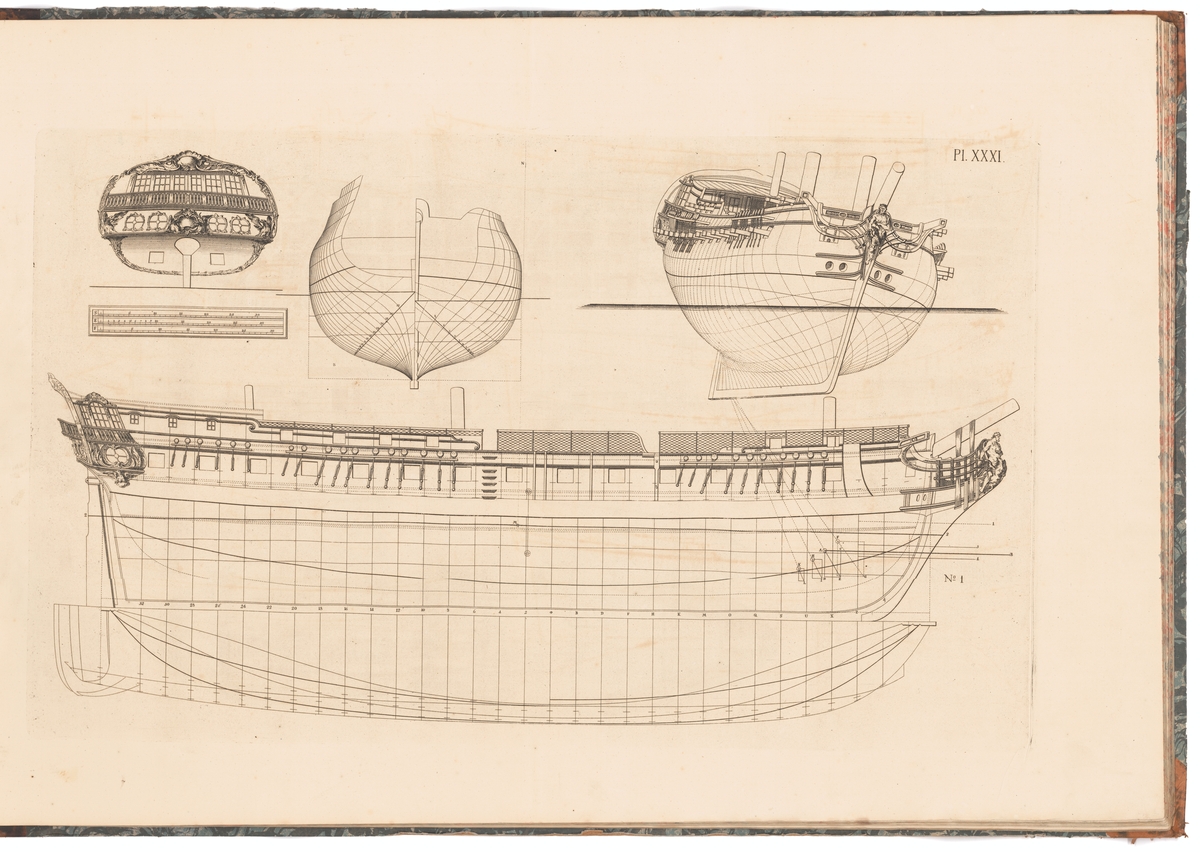 DigitaltMuseum found 62 hits
digitaltmuseum.se
plate XX drawing N°28 we do have a not two complex project
So I did choose a less komplex model with it`s two masts - and a scale by the Dutch 1/66 (as one Dutch foot has had eleven inches) closest to my stanard scale of 1/64 and the hull has a flush deck with a tiller and windlass - so there is not too much and complex deck furniture. The dimensions of the windlass (I will copy from the other Katts in the plates XX-XXVII and useing the small pointed lines for the construction of a staircase´s superstructure. ZEEKOE will get a proper binnacle and I do think about copying from the Ancre monography of a contemporary ship a nice bank next to the main mast.
I looked arround for a proper name fitting to the project´s nature and did remember her: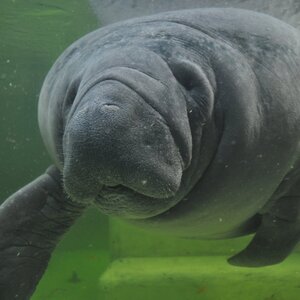 As a ZEEKOE is in english seacow we have a very patient and calm patron in our side looking in my downfalls and retrials with consideration the are alos the baroque source for the mermaids stories - Rubens would have painted them and as a bathtube wasn `t en voge grey was a well known colour of the skin... ;-) So her calm "temprament" is all we do need for this project and due to this I was adviced to start with a smaller project with no big obstacels in it I do rush in and do get wrecked... as so often before,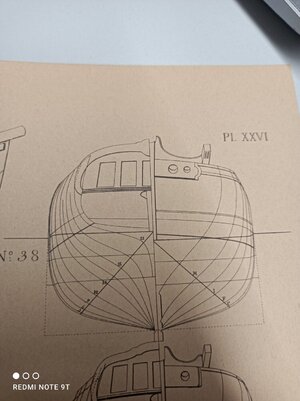 The lines are typical for a Katt but without the typical "dog-ear" in the upper frames - so I am able search arround for some distinguish carvings or paintings. And over the five row of windows - so this will give a special part of this threat to the design and my thoughts on the carvings and applications possibly incorporated in such a small and humble layout.
Edit: Sadly I picked out the wrong lines these here we're for the other Katt.
My thoughts on the scale are the following as 1/66 means a foot is 4,61818 mm long - so we do get a Stem to Stern length of 341,52mm for the hole hull - so it is not the biggest ship at all. my idea is to build her as a very easy humble collier between the English coal habours and the Dutch citys. So there is no reason for much decoration but typical to the baroque timeframe it is a bit of decor - mainly painted. to imitate some humble kind of carvings on the transom.
Brigg rigg (N°4) and as Katt's masts are straight webare able to set only two elevations of yards. So everything will stay quite simple and straightforeward.
Last edited: