Administrator
Staff member
Administrator
Joined

Dec 25, 2017
Messages

22,194
Points

1,038

Location
The Heavy Frigate: 18-pounder Frigates, Volume I, 1778-1800
Series: Conway´s Ship Types
by Robert Gardiner
Hardcover: 128 pages
Publisher: Conway Maritime Press Ltd (31 Dec. 1994)
Language: English
Product Dimensions: 27.9 x 1.9 x 27.9 cm
Synopsis from the book:
This book is devoted to the large single-decked cruising ships armed with 18pdr guns first introduced during the American War of Independence. In the following decades they grew rapidely in size, number and importance, and were to become the typical frigate of the nelsonic era. Because so many classes were designed during the life of the 18pdr frigate, the story requires two volumes, this one covering the period up to 1800.
The first volume of the Heavy Frigate is devided into two halves:
Part I is a design history, looking at the genesis of the type, and the radical improvements of the 1790s. It follows the application of the 18pdr gun to ships of 38, 36 and eventually 32 guns. Extensive data tables are provided for each class.
Part II deals with general aspects of the ships, including shipbuilding policy, design, armament, fittings, and a lengthy section on their performance under sail. The book contains much new information and both sections reproduce large numbers of original draughts with extended captions pointing up salient features
Contents:
Part I: DESIGN HISTORY
(page 10 to 64)
1) The Prehistory of the 18pdr Cruiser
2) Britain Adopts the 18pdr, 1778
3) A Phase of Gradual Evolution, 1790-1794
4) The "French Programme", 1795
5) Small Ships and Experiments
6) The Big Ship Era, 1796-1800
Part II: THE SHIPS
(Page 65 to 116)
7) Ordering Policy and Shuipbuilding
8) Design
9) Performance
10) Armament
11) Details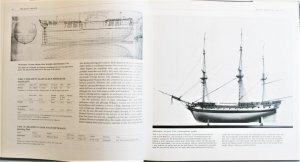 Review:
Part of the "Conway's Ship Types" series, this is the first of two volumes which were planned dealing with the development of the heavy frigate.
It covers the introduction of 18-pounder armament in the War of American Independence, and then analyzes the standard heavy cruiser of the French Revolutionary and Napoleonic Wars. Completed with tabular data, the book covers the design background of each class, as well as tackling more general subjects such as armament, performance and naval architecture.
It is very good illustrated with draughts from the National Maritime Museum's Admiralty plans collection. So if you are interested in the different classes of this type of ship and the evolution during the decades of this time period -
highly recommended
PS: Unfortunately the second Volume was never published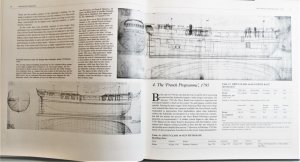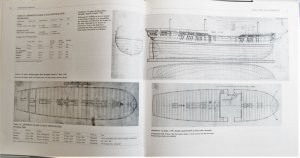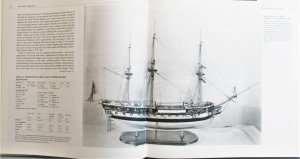 More Look Inside photos you can find in the next post