The HMS Bellona is no doubt one of the most appealing subjects to modelmakers, the original model once being on display in the NMM in London is frankly breathtaking! So far all we had was the rather aged Corel kit and also the card Shipyard kit in the same 1.96 or 1:100 scale. When I heared of a 1:48th scale kit being released earlier this year I was a keen observer of the developements since then. The Cafmodels Bellona comes in at least five installments, yesterday I received part one. This can be purchased on Ebay for a very modest 112,- Euros. Other sellers have it on offer for 380,- US-Dollars.
Let's have a look at what I got yesterday: The kit came in a very large box in which was another slightly smaller box. There was no brand name nor even mention of what was inside.
However, the sheer amount of pieces and the quality of the material looked very promising.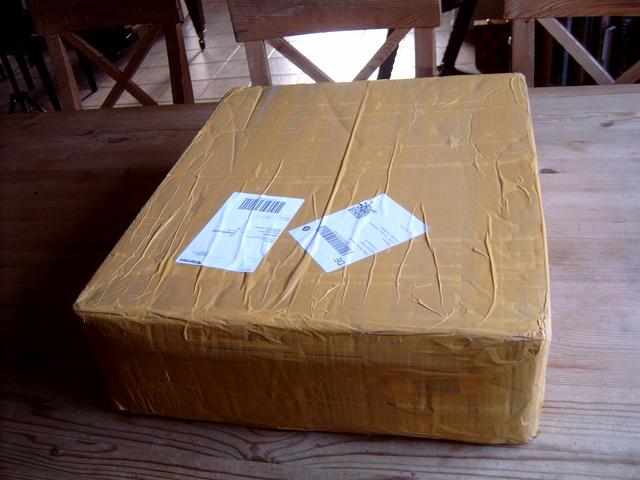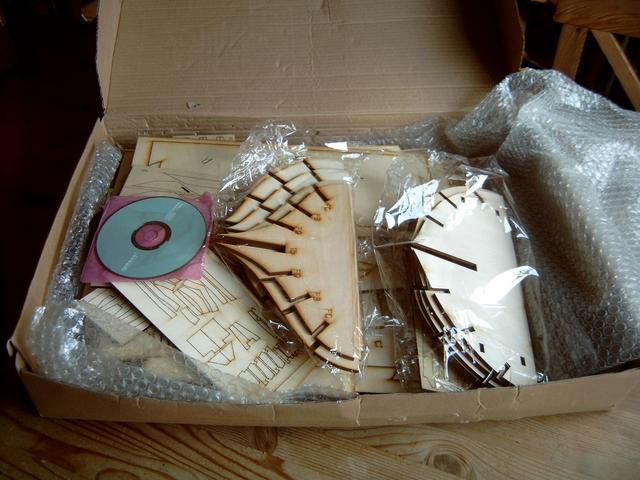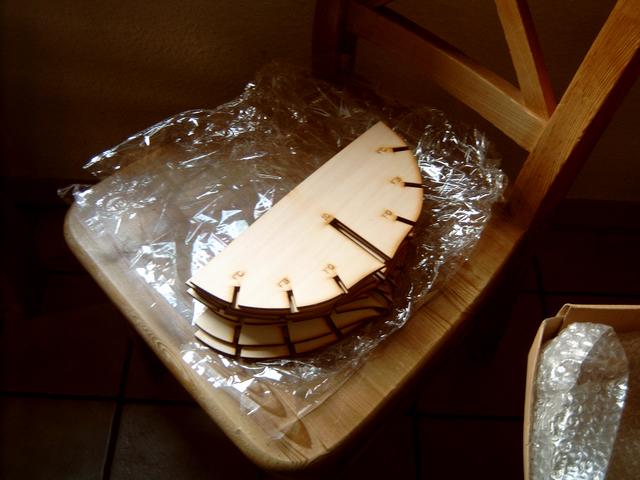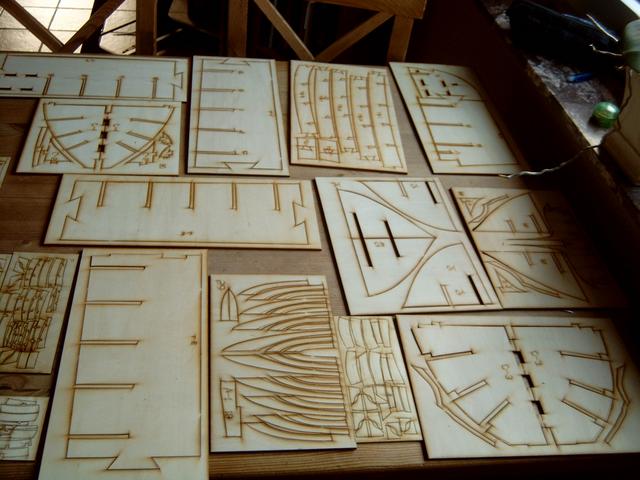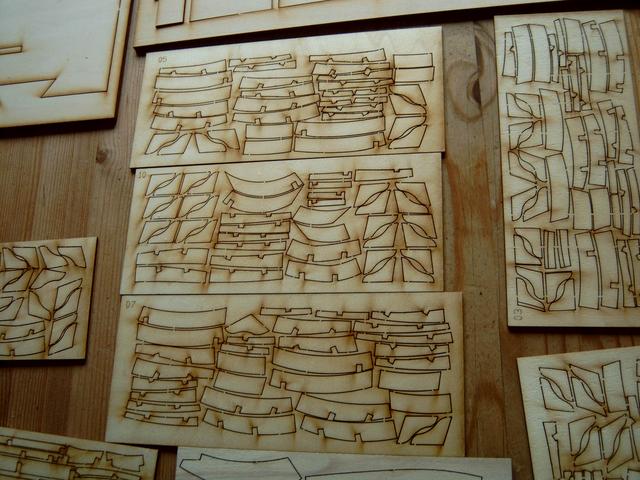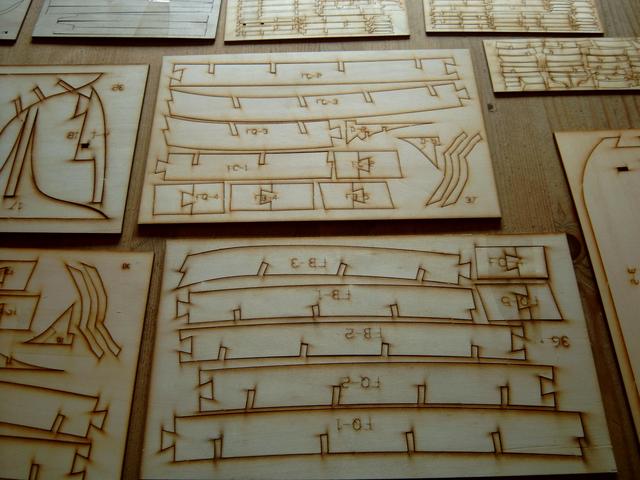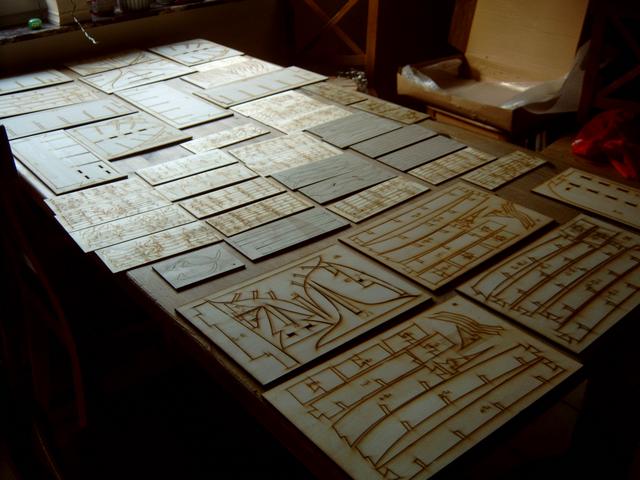 In all 44 plywood Sheets in all shapes and sizes contain hundreds of well lasered pieces. The Quality of the wood is excellent, none of the sheets were warped. Included was also a CD with 25 sheets of instruction in JPEG Format. I was quite thrilled!
This morning, I started to release the keel plate pieces from their backing sheets to check how they fit together. The keel plate consists of two layers of pieces that are supposed to line up once they been assembled. There was a problem - a BIG one! Once assembled the two keelplate-halfs didn't line up - one side was longer than the other and thus, in some places, the slots for the frames didn't line up either. I later figured out the problem was that pieces A4 and B3 were identical. Further checking showed that A4 was correct, however, B3 needed to be corrected. Some slots for frames were closed, others opened and the piece was lengthened by some 12 mm.
Once completed everything was fitted together without glueing and here is the result: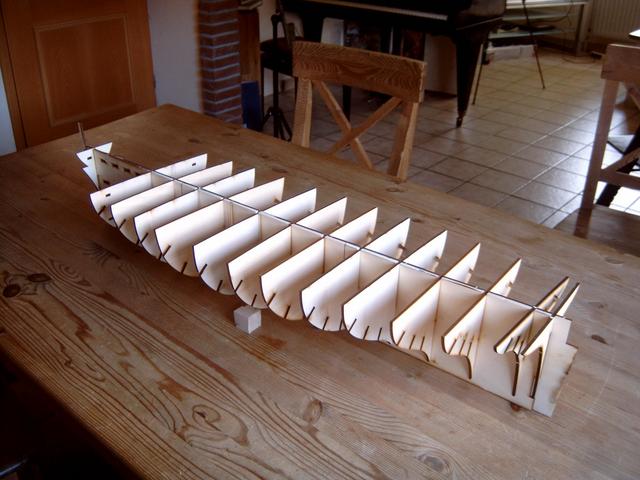 Here you can see where slots were closed and this side of the keel-plate lengthened.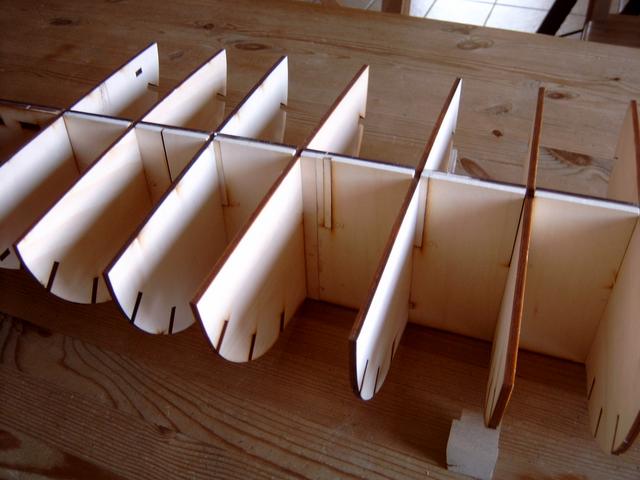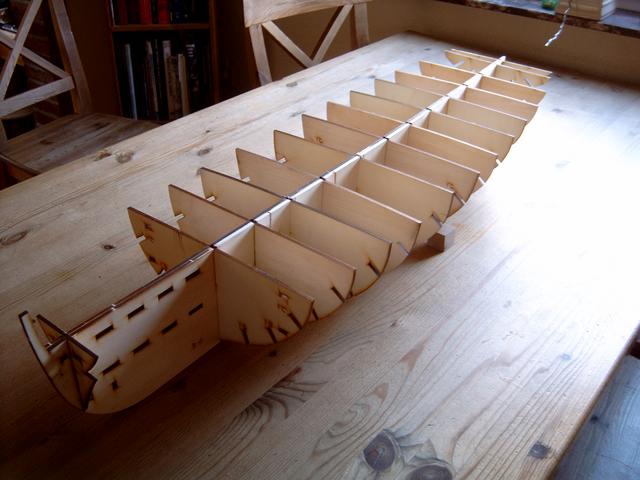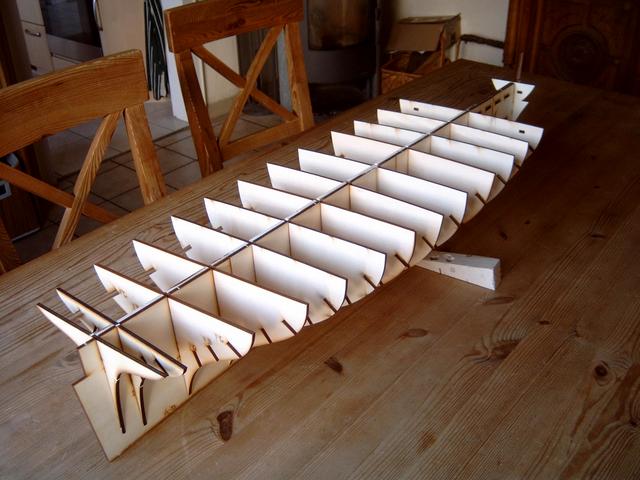 Despite the problems, I am thrilled with the result. But I am an experienced modeler and I have a well equipped workshop. I have to say that most modelmakers with little experience would be completely overtasked with these errors and would most likely give it up at an early stage. I still have to see once the hull stringers are being mounted if everything finally lines up after all.
I'll Keep you posted!
Peter
Last edited: