Just cracked into Henry Hudson's
Half Moon,
an early 17th c. Dutch
Vlieboot
(Flyboat)--a sort of flat-bottomed carrack--belonging to the Dutch East India Company.
I just love the story of the 1609 expedition. Hudson took a bit of a detour in the
Half Moon
in 1609 when he was supposed to be searching for the Northeast Passage, effectively going rogue. He had sailed out of Amsterdam in April on orders to attempt to chart a Northeast Passage. When he hit pack ice yet again in the northeast, he convinced his crew to sail in the opposite direction, against his VOC orders, and the
Half Moon
reached the Grand Banks of Newfoundland on July 2. He explored the Canada/America coast from Newfoundland to the Chesapeake Bay and began to chart what is now the Hudson River, which he named the Mauritius. Hudson returned in 1610 in
Discovery
to chart what is now Hudson Bay in a search for the Northwest Passage.
I'm actually really excited for this one. It should be a nice second build for me. Just enough to challenge a noob like me with a fairly bluff bow, a lateen mizzen, and just a bit more rigging than my first build. I kind of have a thing for Dutch ships, VOC, etc, so this should be fun. I even ordered
Charting the Sea of Darkness: The Four Voyages of Henry Hudson
to read along as I build.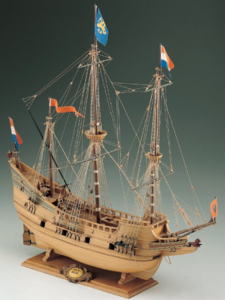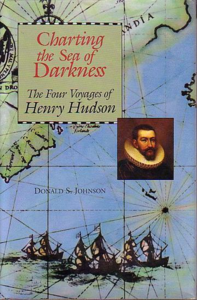 Last edited: