Joined

Oct 17, 2019
Messages

7
Points

43

Location
Good morning all,
To introduce myself quickly, my name is Jerome and I live in France, a hundred kilometers south of Paris.
I did a few ship models a few (many...) years ago : an Albatros of Mantua and a Greek galley of XIX century produced by Amati.
I take the hobby to change the ideas of a quite busy working life. I have just started the longboat of Le Requin produced by ZHL. It's a very small project to resume my work habits
before embarking on a more ambitious project.
As promised, here is my first post of my realization of the model of ZHL on scale 1 / 48th.
I ordered directly from the site for about $ 60 + $ 10 shipping cost for France.
Note that the site does not update very well the status of the shipment. It was an email received about 5 days after the payment that told me that my package had been shipped and giving me a tracking number.
After my order I received my package less than 10 days later.
And here is my longboat as I received it ...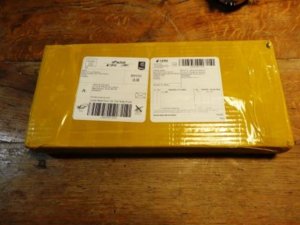 Let's open the packaging ...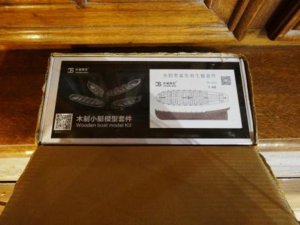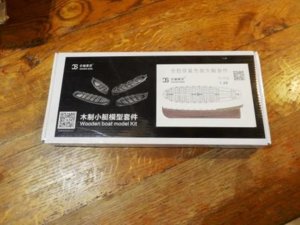 and now, let's open the box...
Everything is well packaged, no problem ...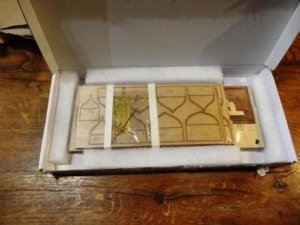 I did not take the picture (sorry), but some boards were very (very) slightly veiled. One night under a stack of books and the next day everything is back to normal.
The boards are made of plywood (ribs, positionning plate), sapele (deck, keel, rudder...), maple (oar), cherry wood (hull and some other ship parts)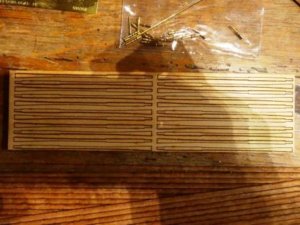 There are also some metal parts in photoetching and others CNC machined.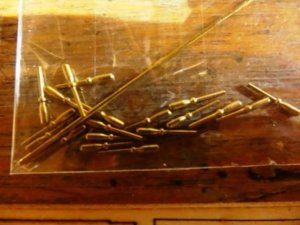 The laser cutting quality of the wood is good and all the parts seem to be of good quality.
The pieces of wood, for some of them, are extremely fine. Ribs must be 1mm thick. You have to go very slowly when sanding. I only sanded the inside part (visible) so as not to take too much risks ...
Thank you for your indulgence, but the language of Shakespeare is less familiar to me than Molière's. I'm using google translator and I hope it will not create any nonsense or annoying misunderstandings .... and this is the first time I do a review on a forum.
Do not hesitate to correct me on shipbuilding vocabulary. For example "couple" in french is translated by "couple" by Googles and not by "ribs" ... somewhat annoying!
On the next post, I will show the parts and construction guide (to be continued...)
Jerome