So...
I started something completely different.
Years ago (around twenty!), I subscribed to a Del Prado collection (when it still existed ...). I never had time to do this thing, and I quietly locked it in boxes all this time.
Today, to change things a bit, I brought out all this stuff, and I plan to move forward a little.
It is a medieval fortified village from the Middle Ages to be built in mini brick, stone by stone. As usual with collection publishers, Del Prado had entered into a partnership with a kit manufacturer which still exists:
Aedes Ars
. Some of you may know.
They design all kinds of reconstituted stone kits of monuments, houses, castles, etc.
It is a long, tedious job, with each stone to be adjusted. And personally, I'm new to the field ... We'll see!
That said, I won't be able to prevent myself from personalizing a little ...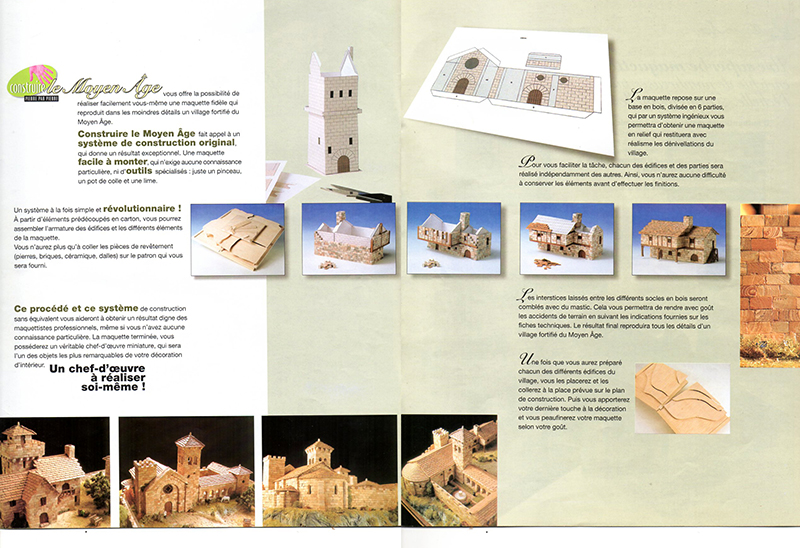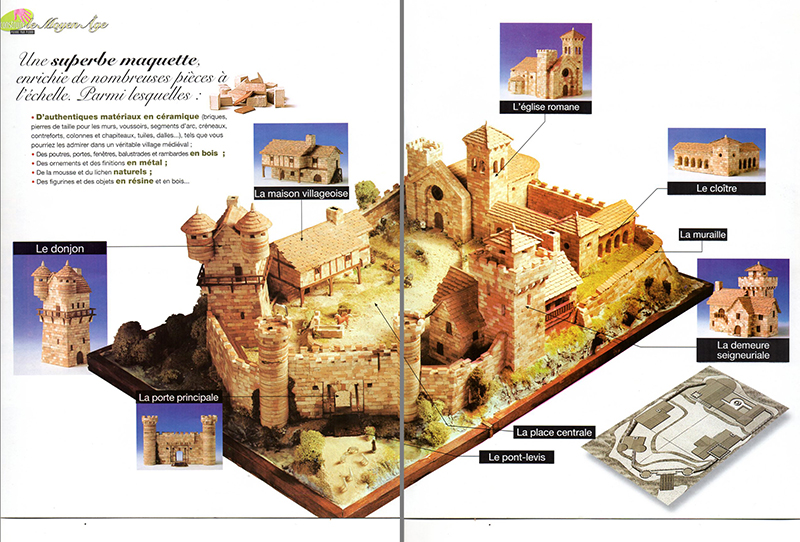 At the end of the construction of each element, the whole must constitute a village; it is planned to make it a global diorama. I'll do it a little differently ... But we're not there yet!
In parallel, I will certainly also start a boat to change my mind from time to time. I will present it to you later.
The first building will be the church of this village.
The work has started: we have to organize, cut, correct, strengthen the cardboard structure (I mounted the cardboard 20 years ago, it had collapsed a bit, we had to take off parts to put them back more late) ...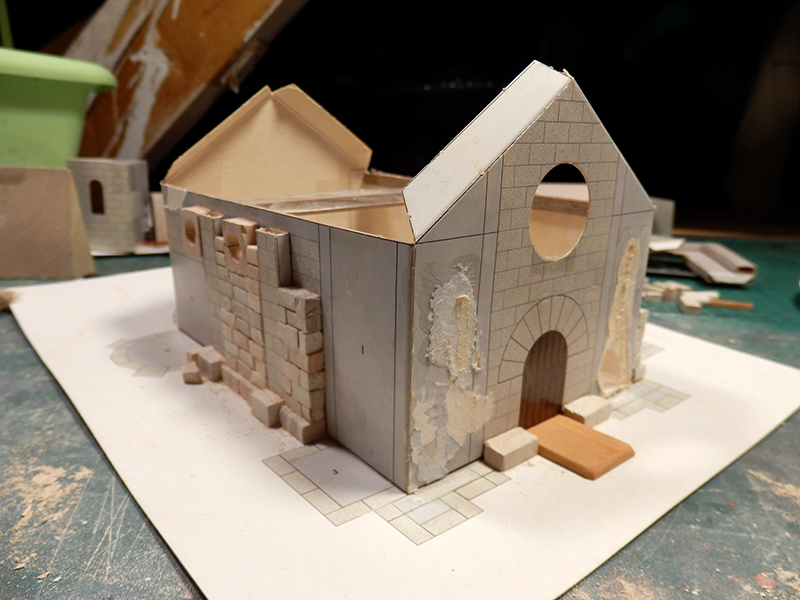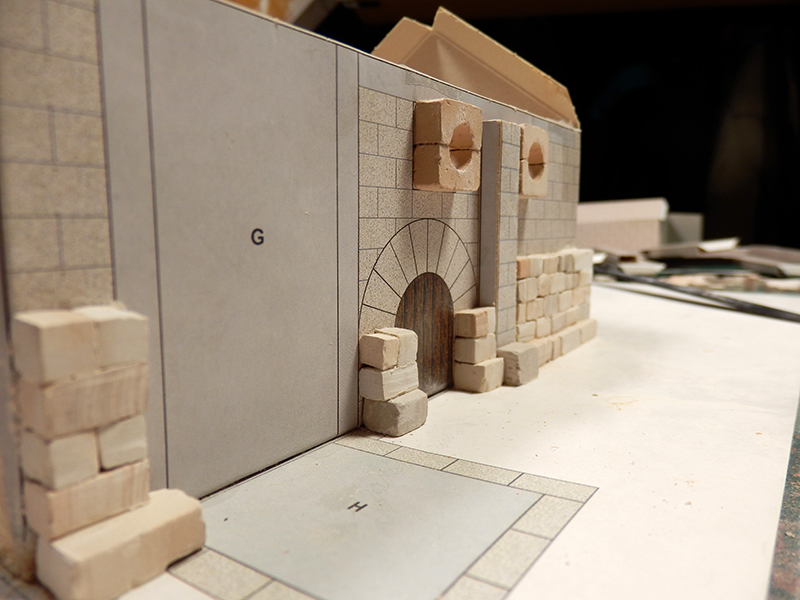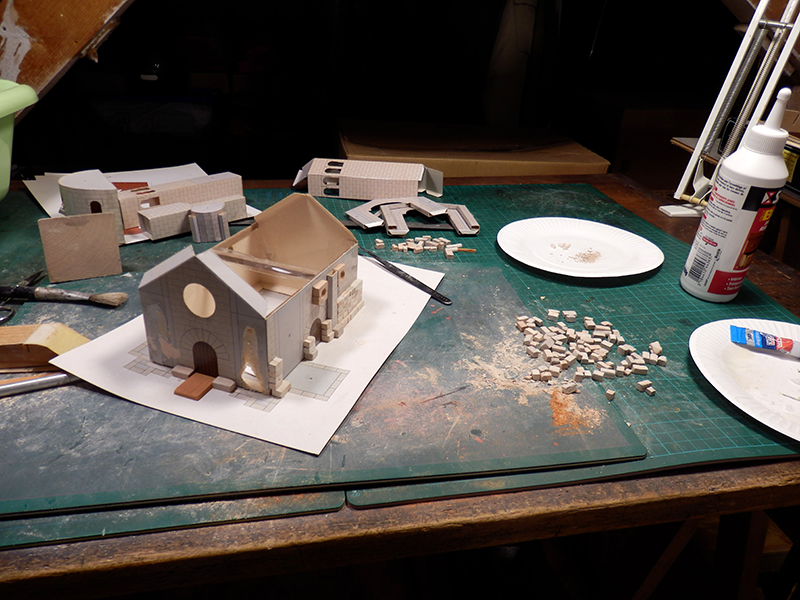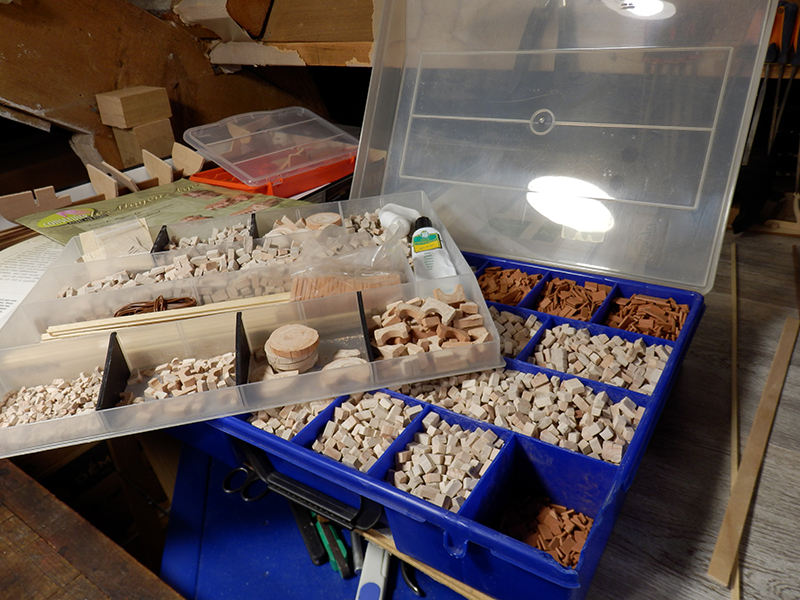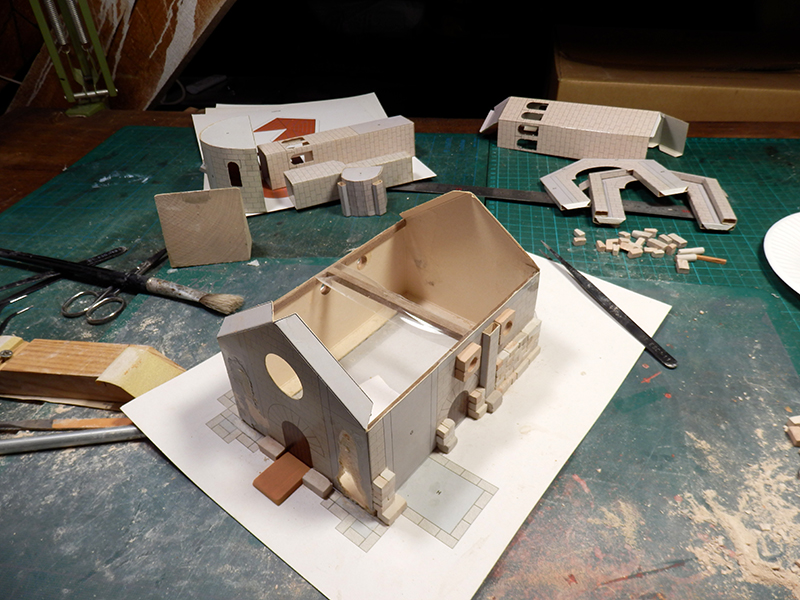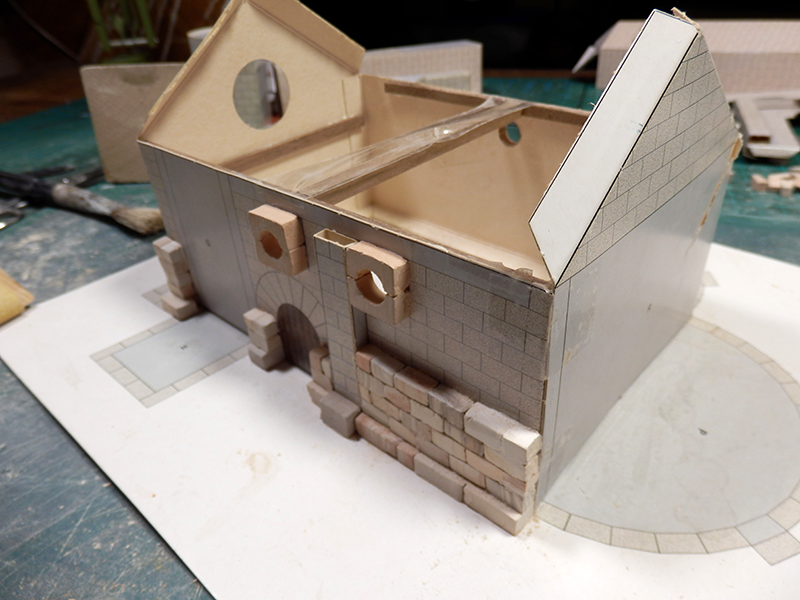 Last edited: