Cześć
Chciałbym przedstawić, jak buduję model statku Montanes OcCre. Wiem, że na forum są już dwie wersje dotyczące modelu, jednak ja zdecydowałem się na zakup tego trochę inaczej, chciałem przedstawić innowacje, które postanowiłem wprowadzić. W moim modelu wymieniłem całe całe drzewo. Pokłady wykonane są z olchy, burty z orzecha włoskiego i czereśni amerykańskiej. Na dole pierwszy na półlufy, rząd resztę przerobiłem na lawety. Wykonałem również kołkowanie całego modelu mosiężnym 0,5 mm. Na zdjęciach prezentuję obecny etap prac, dołączam również kilka zdjęć z wcześniejszych prac. To mój pierwszy pierwszy, proszę o wyrozumiałość
Będę wdzięczny za wszystkie uwagi i ceny debiutów.
google translation:
Hi
I'd like to introduce you to how I build the Montanes OcCre model ship. I know that there are already two versions of the model on the forum, but I decided to buy it a little differently, I wanted to present the innovations that I decided to introduce. In my model, I replaced the entire tree. The decks are made of alder, sides of walnut and American cherry. At the bottom, the first half-barrels, and the rest of the row were turned into tow trucks. I also made a 0.5mm brass pinning of the entire model. The photos show the current stage of work, I also attach some photos from previous works. This is my first one, please bear with me
I will be grateful for all comments and debuts prices.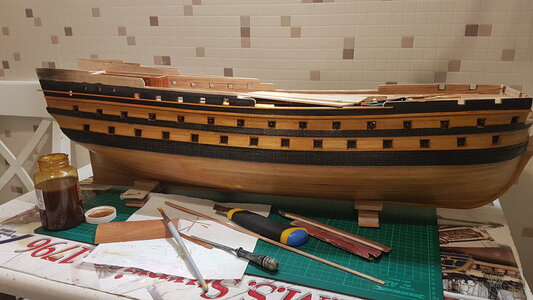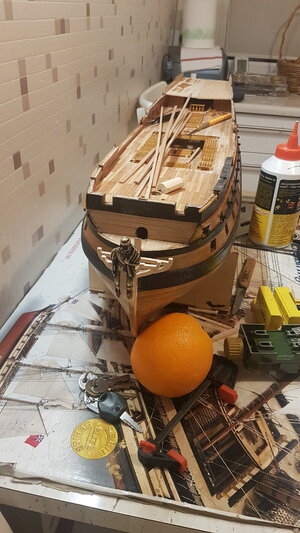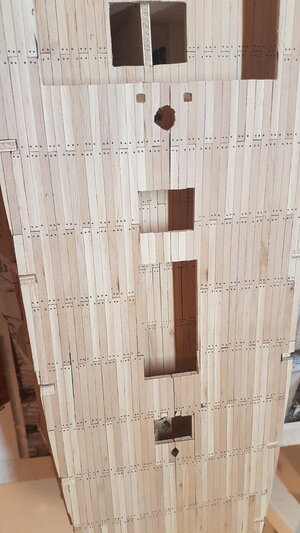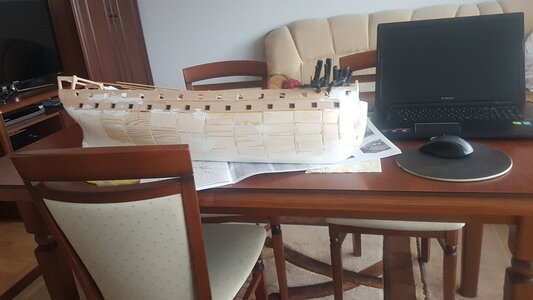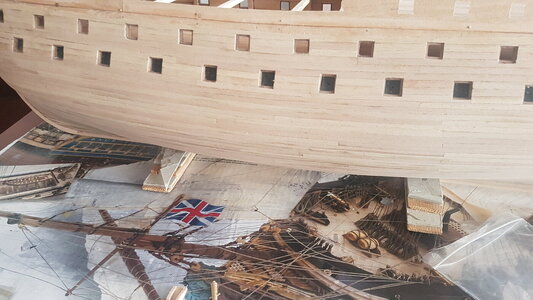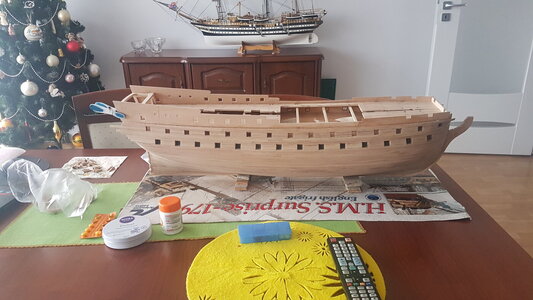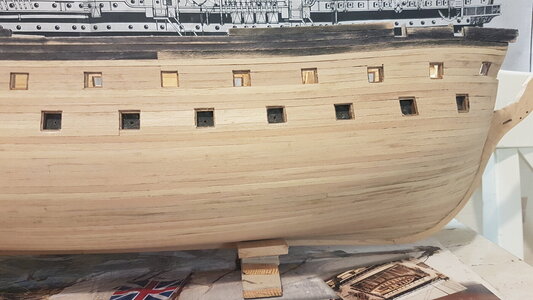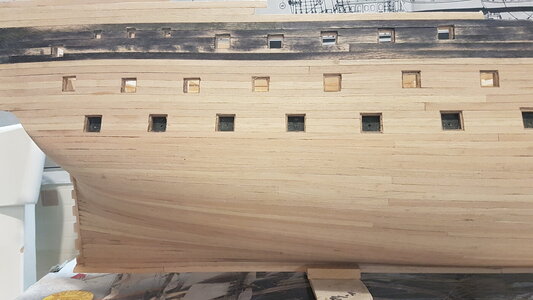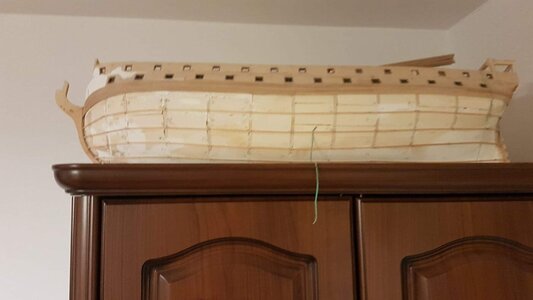 Last edited by a moderator: