Allez hop c'est parti pour mon premier collage ! J'ai nettoyé délicatement le brûlé sans insister.
Le support du chantier est une lame de parquet de 12 mm. J'utilise le côté "brillant" sur lequel la colle blanche n'adhère pas (j'ai testé).
Bien à vous, Dom
Let's go, let's go for my first collage! I gently cleaned the burn without insisting.
The site support is a 12 mm parquet strip. I use the "shiny" side on which the white glue does not adhere (I tested).
Best regards, Dom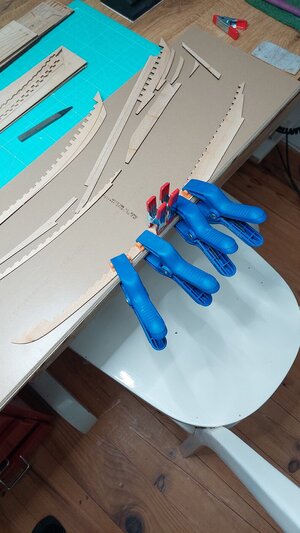 Last edited by a moderator: