I'm doing this thread on the HMS Victory which is the current project.
I've made good progress on construction, but I'm going to put the construction steps here and let it react before posting the next ones.
All texts are those of a French forum, simply translated by Google Translate. Excuse me in advance for grammatical mistakes or syntax ...
(2016, December)
I have the Artesiana Latina kit at 1/84.
The skeleton is mounted, I must attack the hull. This boat once mounted must be about 1m25: big bug!
But before plunging headlong into curling for a very long time, I do as usual, a pause to think about what I want, what is done, how to tint, mount, etc ...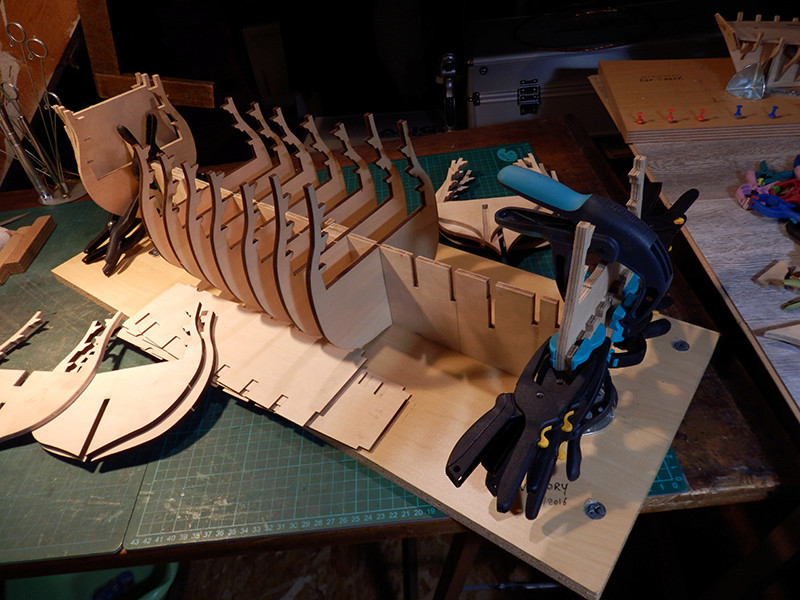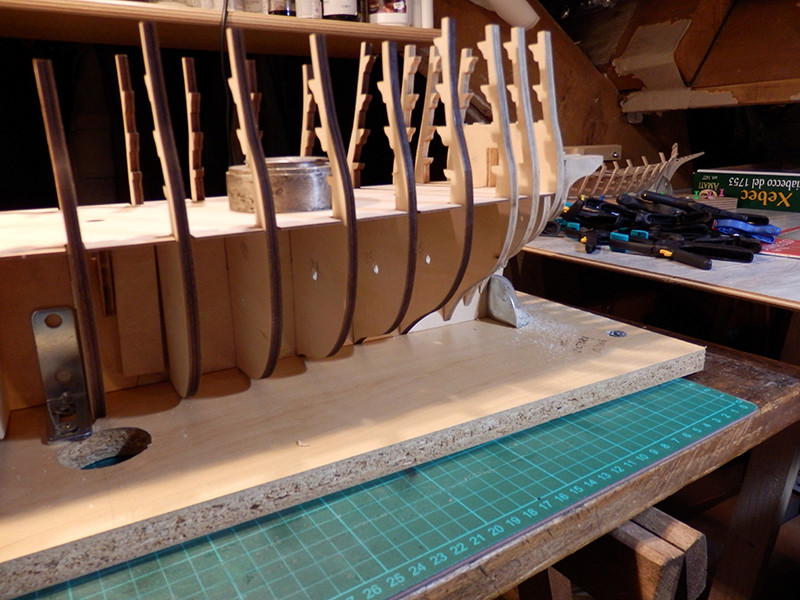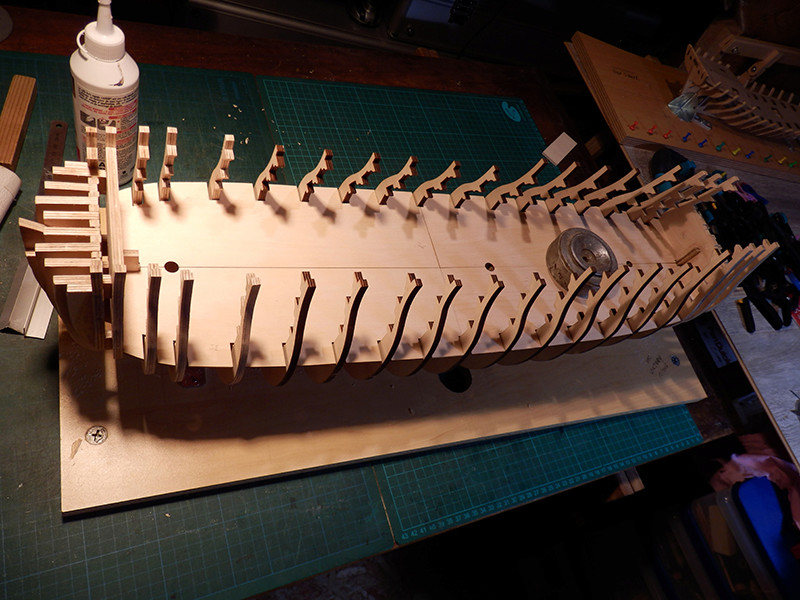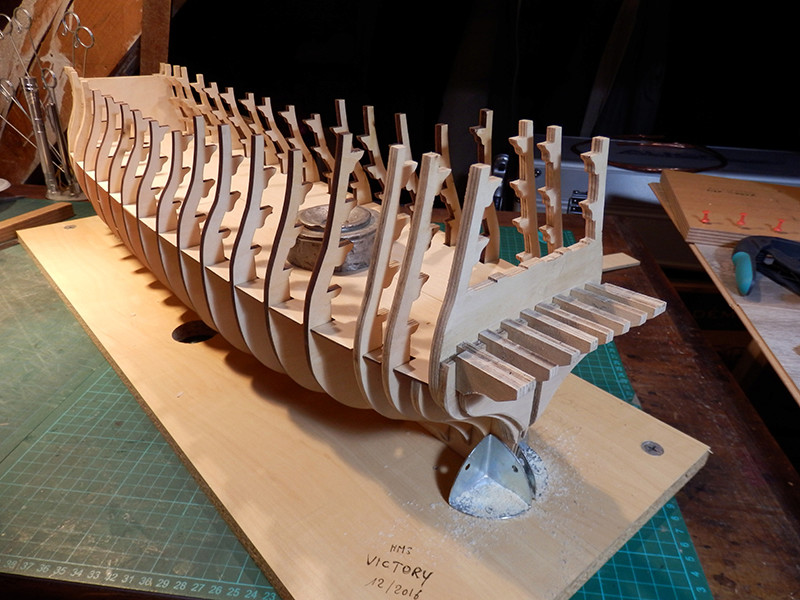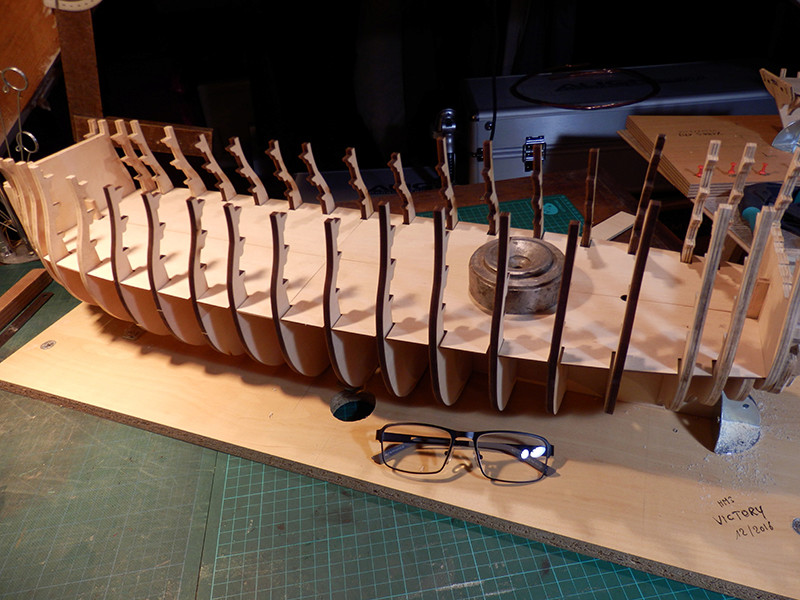 For this, I gather a large library of models, photos of Victory, various docs. In the kit, no plan to scale, but a dvd and prints format A3. It bothers me a little not to "see" it in real size ...
Moreover, I saw many Victory perfectly realized ... it does not interest me to remake!
These two facts pushed me to wonder about this boat. I looked for a monograph close to the scale, I just ordered the monograph of the Superb at the AAMM (Association of Friends of the Navy Museum): a 74 french guns of the 18th.
Conclusion: I will not do the real HMS Victory!
But I will use this base to make a three masts of the eighteenth ... I will choose my colors and shades, change the castle, adapt a balcony or 2, perhaps redo bottles, adapt the kit in fact.
I am going to make MY model respecting the historical codes, but not a copy of this ship.
Of course, I will use the elements of the kit, but I will extrapolate according to my desires.
In short, we'll see!
Here is the end of sanding couples and keel (a long time to do everything clean), gluing the whole and a first bridge just screwed to maintain properly and check the squareness (2 couples deformed on the top, but nothing irrattrapable).
I have a little attacked the sanding to border, but this step will be long, I will be very careful and take my time. It's so important to place strakes next.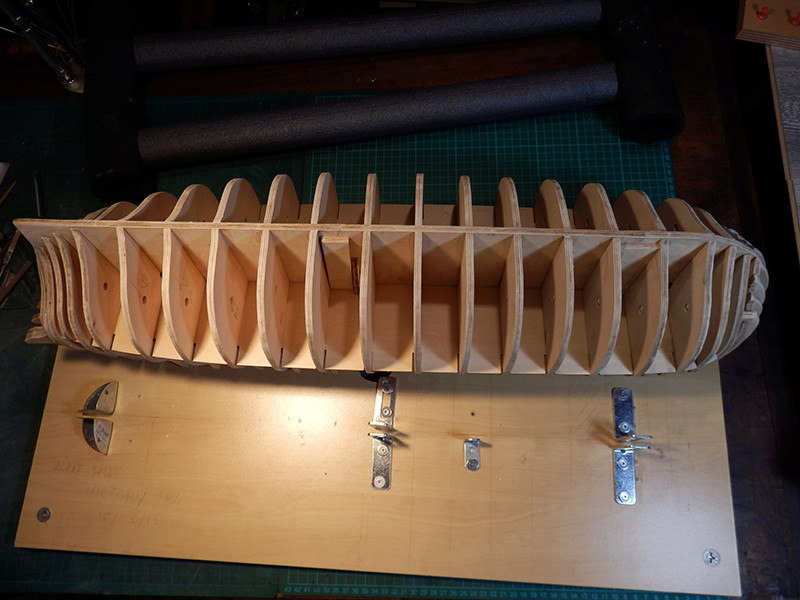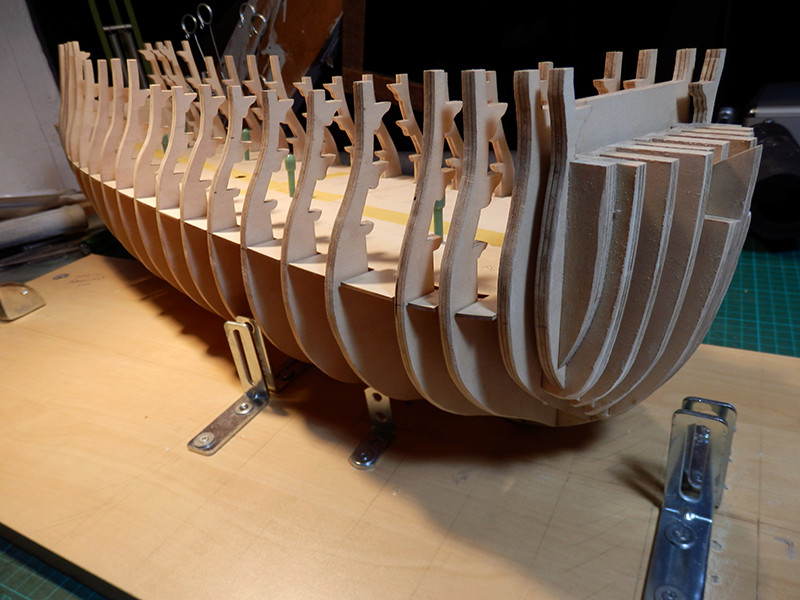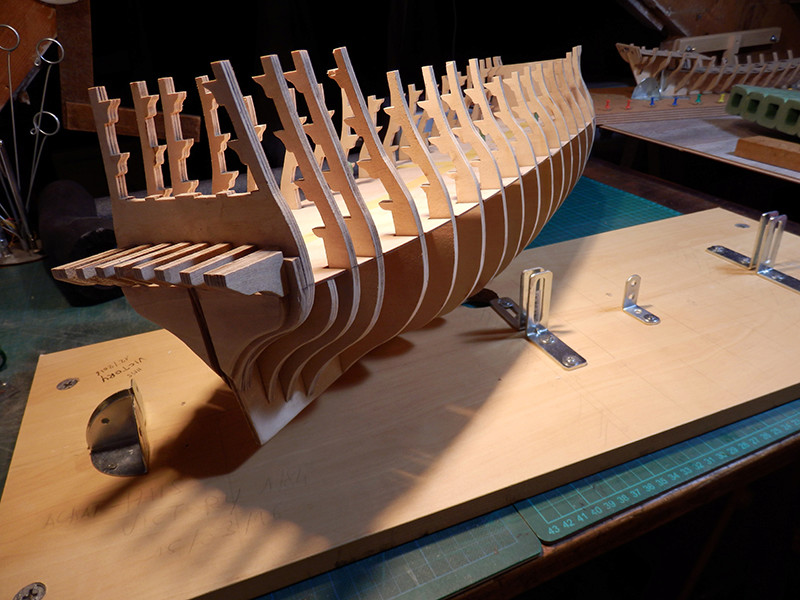 Last edited: