Joined

Jun 3, 2018
Messages

284
Points

323
LE CENTAURE 1782 Scale 1/36
April 2015 I started with the construction of the model and soon realized,
" that is a big think" .
I wanted to present it as a cross-section model with complete interior design,
in the style of my model of "Bonhomme Richard".
On some whim I finished the construction Oktober 2016,
all nicely packed and mothballed.
I still want to show the images of the construction protocol,
and have the hope that it will eventually be built further.
The sequence of images extends over a period of eighteen month in the time-lapse mode.
(Google Translator)
Karl
April 2015 begann ich mit dem Bau des Modells und merkte bald,
"das wird ein großes Ding".
Ich wollte es als Querschnittmodel mit kompl. Innenausbau darstellen
wie mein Modell der "Bonhomme Richard".
Aus irgend einer Laune heraus beendete ich 2016 den Bau,
schön verpackt und eingemottet.
Ich möchte trotzdem die Bilder des Bauprotokolls zeigen,
und habe auch die Hoffnung, das es irgend wann weiter gebaut wird.
Die Bildfolge erstreckt sich über einen Zeitraum von achtzehn Monaten im Zeitraffer-Modus.
Karl
Part 1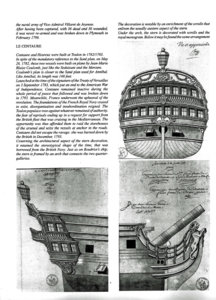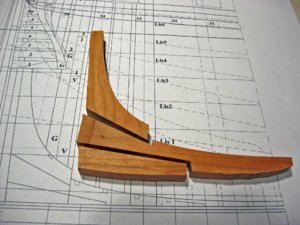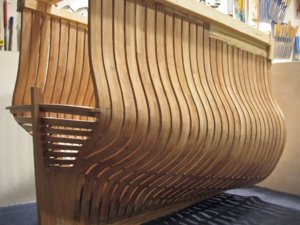 Last edited by a moderator: