20200911
Yesterday went to visit the local hobby shop without any clear intention to purchase a new kit but if I saw one I just couldn't pass up…
Came away with the Amati Chinese Pirate Junk. POB so my first planking kit.
Opened the box when I got home, perused the drawings and instructions, boxed everything back up for the evening and started doing some research. 1st impression was that Amati's instructions, while clearly written, are a bit sparser than the ones that came with my first build (Corel Line's Mayflower) and the drawings are also a bit sparser. Second impression was that this should be an interesting build. And then the old saw – take your time.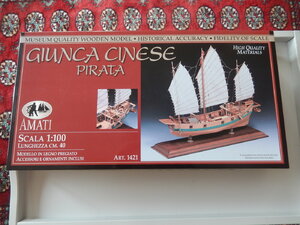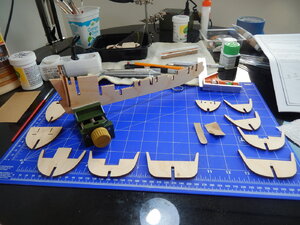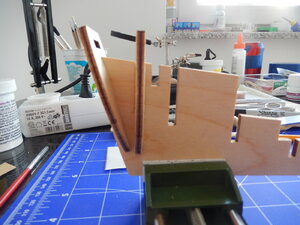 20200912
Too nice a day to spend inside today so not much accomplished. Have the keel piece and bulkheads cutout and the first 2 bulkheads mounted to the keel. Enough for today.
Last edited by a moderator: