Hello again,
a few days ago I introduced myself, now the first thing I would like to do is to introduce a friend's model. His name is Manfred and i met him for the first time in 2018 at the fair in Friedrichshafen (Faszination Modellbau = the fascination of model making) at Lake Constance. The model is the HMS Victory, Scale 1:57. He startet construction in 1972 and he finished it in 2012. Some additional crew members were completed by 2018. Due to his age (78), he no longer wants to exhibit the model. It is very time-consuming and exhausting, especially because his sons always have to take vacation for it.
In 2017 his sons gave him a trip to Portsmouth along with a special tour on the Victory as a gift to his 75th birthday.
First I would like to show some pictures of the whole model: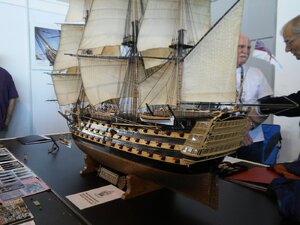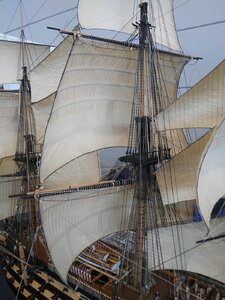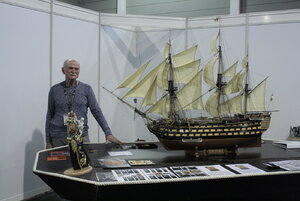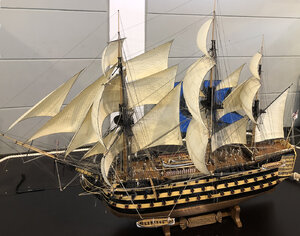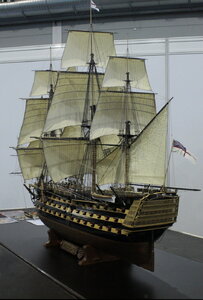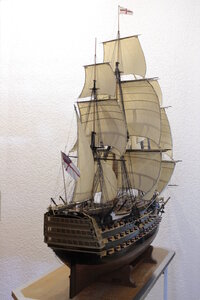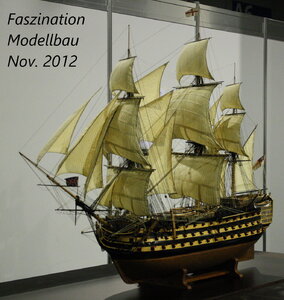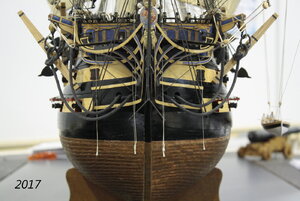 These 2 Pictures show Manfred in front of his favourite ship:
You can find some very nice pics also on Facebook, photographed by another visitor of the fair at Lake Constance:
https://www.facebook.com/photo.php?fbid=...&type=3&theater
There is also a thread in my german forum, which give more insights into the building process (you have to log in to view the pics):
Hallo allerseits, es ist vermutlich ein Grenzfall, dieses Modell bei den Bauberichten einzustellen, da es ein bereits fertig gebautes Modell ist (Bauzeit von
www.segelschiffsmodellbau.com
I think, that's enough for today. Some details of the model will follow.
Greetings, Hartmut