Hi everybody,
my Name is Peter and I'm from Germany. Some of you might know about a comtemporary Dutch ship model from the 1660s that was destroyed by bombing in WWII. The model was owned by Kaiser Wilhelm II who was exciled after WWI, hence its name: Hohenzollernmodell, but the model remained in Berlin. It is unknown which ship of the Dutch fleet the model represents.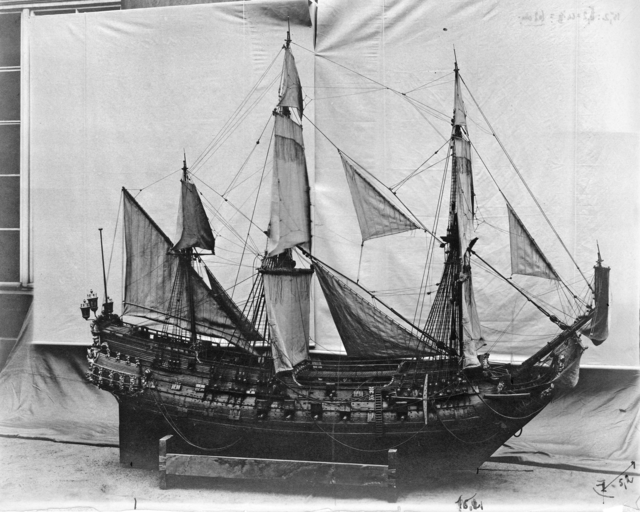 In 2013 I started to build a replica of this model. This is what my copy of it Looks like now: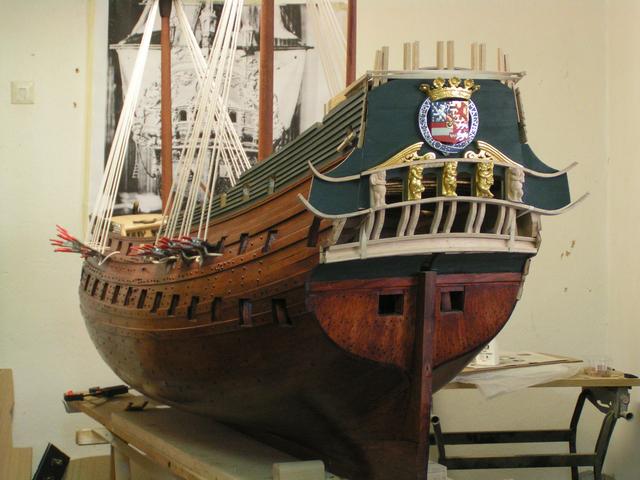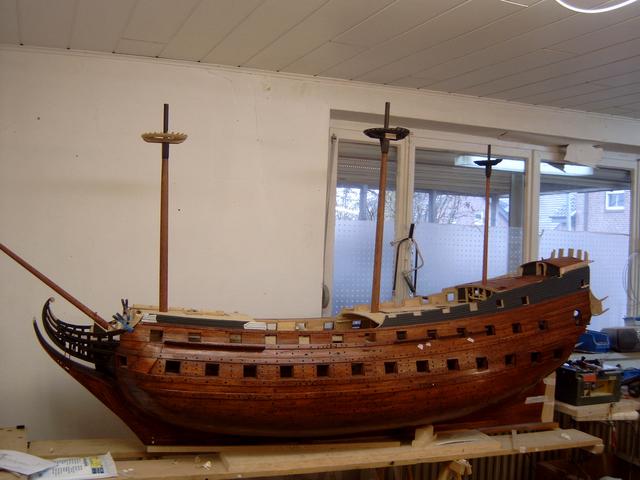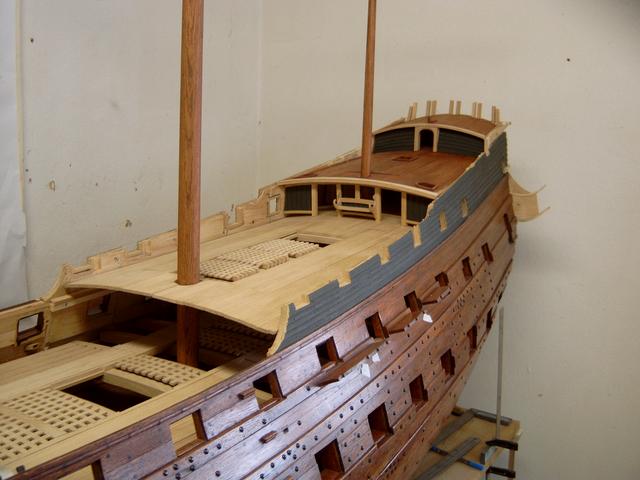 The cannons are cast in bronze: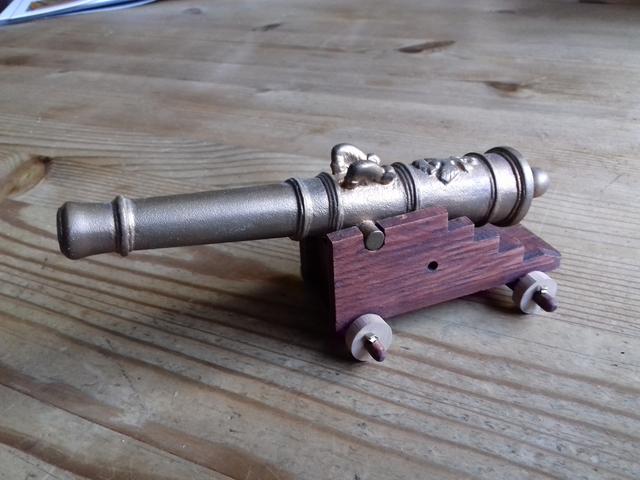 Thanks for checking in.
Peter