And so we come to the end of the build!
Managed a lot more work since my last post, and finished it a couple of days ago. No particular problems.
I was surprised at how long it actually took to finish the engine - I started in August and finished in December. Now I'm not the fastest of builders by any means, and only have very limited time to actually get in to the workshop, but if you reckon on an average of perhaps an hour a day, it runs into about 120 hours. Nothing compared to Natterer or King's Fisher, but I've thoroughly enjoyed the build.
Anyway, please enjoy the pictures!
Ted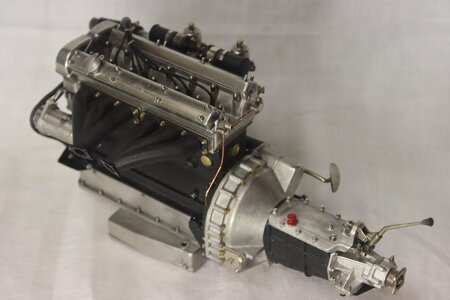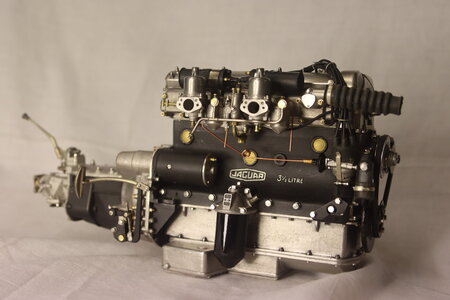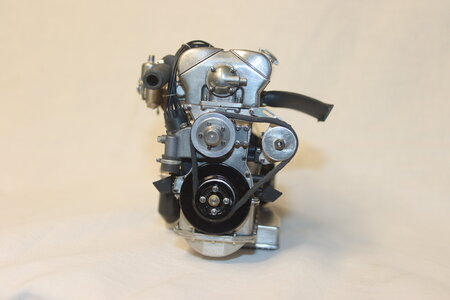 On the optional display trolley. I love the clutch mechanism - agricultural!
And finally, a shot in hand to give an idea of the size of the model.
Please ignore the scratches on my hand - inflicted by Treacletart (don't ask) as we were playing on the floor. But she said she was sorry, so that's OK.